The Debate Over Daytime Curfews
Antony Barone Kolenc
Wednesday, March 06, 2013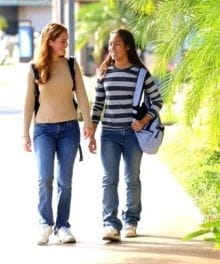 What Should Homeschoolers Do?
Daytime curfews have the potential to cause problems for homeschooling families. For that reason, I offer three points of advice in this area.
First, know whether there is currently a daytime curfew in place for your community and whether it contains an exception for homeschooled children. The time to learn the law is now, not when your child comes home in the back of a police car.
Second, keep tabs on local government agendas so you will know if your community is considering a daytime curfew. If so, you may wish to work with other families to fight against these laws or at least to ensure they contain an exception for home-educated children. On its website, HSLDA has prepared a helpful discussion outlining the objections to these laws, along with a package on how to present your views against them.5 Third, if your child is negatively impacted by a curfew, consult with homeschool legal advocates to determine whether they can get the citation dismissed or perhaps even bring a suit against the potentially impermissible law.
Curfew proponents and law enforcement officials have the best of intentions in passing and enforcing these statutes. Where an unintended side effect of the law impacts your family's right to homeschool, you are not powerless; consider taking action. Above all, know the law and know your rights.
Endnotes:
1. Mike Rutledge, "Daytime Curfew Causes Clamor," Cincinnati.Com (December 4, 2011), available here.
2. Kenneth Adams, "The Effectiveness of Daytime Curfews at Juvenile Crime Prevention," The Annals of the American Academy of Political and Social Science 587 (136), available here.
3. For instance, juvenile curfews were approved by the courts in Bykofsky v. Borough of Middletown, 401 F. Supp. 1242 (D. Pa. 1975), aff'd, 535 F.2d 1245 (3d Cir. 1976), Qutb v. Strauss, 11 F.3d 488 (5th Cir. 1993), and Schleifer v. City of Charlottesville, 159 F.3d 843 (4th Cir. 1998).
4. For instance, juvenile curfews were struck down in the following cases: Nunez v. San Diego, 114 F.3d 935 (9th Cir. 1997), and Ramos v. Town of Vernon, 353 F.3d 171 (2d Cir. 2003).
5. HSLDA's packet of information for homeschooler inquiries about daytime curfew laws is available here.
Antony B. Kolenc (J.D., University of Florida College of Law) is an attorney, author, and speaker. He and his wife have homeschooled their five children for over a decade. He is author of The Chronicles of Xan historical fiction trilogy, as well as several legal articles. Learn more about him at www.antonykolenc.com.
Copyright 2012, used with permission. All rights reserved by author. Originally appeared in the March 2012 issue of The Old Schoolhouse® Magazine, the education magazine. Read the magazine free at www.TOSMagazine.com or read it on the go and download the free apps at www.TOSApps.com to read the magazine on your mobile devices.
Publication date: March 6, 2013
Have something to say about this article? Leave your comment via Facebook below!
advertise with us
Example: "Gen 1:1" "John 3" "Moses" "trust"
Advanced Search
Listen to Your Favorite Pastors