When Mom Gets Senioritis
Suzanne Broadhurst, www.SuzanneBroadhurst.com
Wednesday, September 12, 2012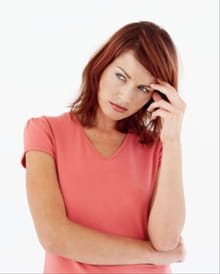 You see, I really thought I'd be dead—or at least dying—by now, something I've thought since I was a young wife, really. I never saw myself living past the graduation of my children from high school. Of course, I thought I'd have a herd more children to homeschool, so that could explain it. My plan was to be about eighty by the time my youngest entered college. However, when the brood is small, the chicken gets out of the henhouse sooner.
Although I'm nervous about leaving the nest of what I know (homeschooling) to face the great beyond (no worries about the Great Beyond; I'm ready for that by the mercies of Christ!), one thing I'm sure of: "That he which hath begun a good work in [me] will perform it until the day of Jesus Christ" (Philippians 1:6).
And funny thing about that, He'll be doing the same thing (simultaneously!) for my children. Uh, I mean, for my young adults. Um, His young adults.
So if you too have a case of senioritis, or first-grade-itis, or third, don't let the ehs and whatevers keep you from beginning—or ending—the year well. Plan now to do the last lesson, to fill out every form, to calculate each grade, and to tidy up the transcript.
If at any point along the way you find your motivation sliding down an artery of apathy, seek God, get in His Word, and find His heartbeat. He never lets a job go undone.
Even when His Son asks from the garden, "Are we done yet?"
One thing about reaching the same stage twice in a lifetime, it offers one a pattern to live by. Until we run out of fabric. Suzanne Broadhurst may be winding down her homeschool bobbin for the last spin, but her heart is still at home. Visit her at www.suzannebroadhurst.com, her new and developing cyberbaby.
Publication date: September 12, 2012
Have something to say about this article? Leave your comment via Facebook below!
advertise with us
Example: "Gen 1:1" "John 3" "Moses" "trust"
Advanced Search
Listen to Your Favorite Pastors