Writing With Integrity: Serious Talk About Plagiarism
Lee Ann Dickerson, Educator
Wednesday, January 30, 2013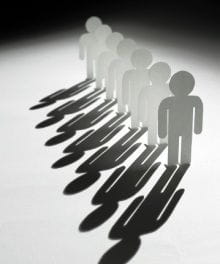 Young writers with limited knowledge and experience who are not yet able to tackle writing reports can still benefit from writing assignments that allow them to strengthen their writing skills. They can practice writing descriptions of a day, event, or person in their lives. Imaginative writers may enjoy inventing alternative story endings or creating their own stories. Direct them to write their names on their work as the author, encouraging them to recognize their ownership of their creative efforts.
Ensuring that children understand what they read is an opportunity to teach a variety of summarizing skills. I still read aloud with my teenagers, and I use several techniques that give my children the opportunity to explain what they understand about our reading. I have them examine passages for structural patterns or recurring ideas. They may construct outlines of chapters to demonstrate that they recognize the order and detail in which information is presented. Before a new reading session begins, they orally summarize events or explain a character to me. When we discuss our understanding of what we are reading, we refer to the author by name, which encourages the idea that the author is not disembodied from the message, but rather is communicating to us through his words.
Encourage children to interact with their reading. Many textbooks ask comprehension questions at the end of a chapter or work, but why wait until the end to ask questions? I used to want to read stories to my children without their interrupting, but then I realized that their interruptions meant that they were processing the story as I read. They benefited more from their interaction with the story than from my reading straight through. Now, I am never afraid to stop in the middle of a story and react to it. I use these breaks as an opportunity to have my children practice a paraphrase of what we just read or formulate their responses to an idea that particularly struck them.
Finally, teach good note-taking and citation practices. Each of my children keeps a notebook of verbatim quotes, with sources noted, that they add to as they read things that cause them to stop and think. This gives them practice in handling direct quotations and reminds them to give special credit in the form of quotation marks when they use the exact words of another. Citation formatting styles are quite easy to learn, and my son began to keep his own reading lists in MLA format when he was 8 years old. My daughter, about to begin her final year of study at home, now easily evaluates the research of others and conducts her own.
Encouraging my own children to respect the work of other authors has meant that they learned to regard that work with honor from the time in their early education when we began to read together up to the point at which they learned to collect research and formulate theses of their own. Practicing summarizing and paraphrasing has made my children more easily able to distinguish their own voices from the voice of another and thus recognize when a citation is necessary. Interacting with and responding to our reading has negated any temptation to plagiarize the thoughts of others, because they have ample thoughts of their own. They have accepted the responsibility of paying a debt of honor to the authors they read by learning how to take good notes and create proper citations.
Writing is a necessary skill that we are privileged to teach our children. We watch an amazing process as they flex their creative abilities on paper in words and ideas. Good writers can be a people of influence and authority, and encouraging good writing means encouraging writing with integrity as well as skill. Teaching our children to honor and respect the work of others will result in writing of their own in which they can take honest, genuine ownership.
Lee Ann Dickerson is a writer, tutor, speaker, and home educator in Kentucky. Specializing in language arts, Lee Ann coaches GED prep, college, and homeschooled students to become better writers. She offers general writing assistance, mentoring, and workshops in writing résumés, transcripts, letters, and essays, and in other grammar and writing topics. She is the author of The Great Learning Awakening: A Homeschool Apology. You may contact her directly at ldickerson0026@kctcs.edu.
Have something to say about this article? Leave your comment via Facebook below!
advertise with us
Example: "Gen 1:1" "John 3" "Moses" "trust"
Advanced Search
Listen to Your Favorite Pastors