How Home Schooling Prepared Me for College
Suzanna Edson, Home-School Graduate, College Student, and Intern
Monday, February 04, 2002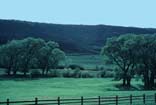 Although my parents did not earn their degrees in education, they were wonderful teachers who made it possible for me to learn at my own pace. After dinner, my dad and I would clear aside the dinner dishes to study Latin at the dining room table. I showed him the translations that I had done that day. Every lesson was accompanied by Latin phrases to memorize, the first of which was appropriately "Propria domus omnes optima" (One's own home is the best of all). I was fascinated with the connections between English and Latin and often marveled at my discoveries out loud: "Oh, 'terra' means earth! That's where 'extra-terrestrial', 'terrain', and 'terra cotta' come from!" I now realize that my Latin class was not just a language class. Because we were not bound by time, we frequently set aside "class periods" at the dining room table to discuss the influence of Rome on Western cultures as we sipped after-dinner coffee.
While my parents were loving and conscientious teachers, they also were my guides, encouraging me to feed myself intellectually. My mom's favorite response to any query from British history to Abraham Lincoln was "Look it up." At first, I would whine and stomp my way to the bookshelf. As my questions were consistently answered in this manner, I automatically visited our encyclopedia shelf, as well as the rest of our massive and eclectic book collection. Through this practice of satiating my curiosity by forcing me to answer my own questions, my parents slowly taught me how to learn. My parents also taught me that asking questions and seeking answers is an important practice that can, and should be, a part of everyday life. As I moved on to college, I took this philosophy of learning with me. Whether I'm curious about the origins of the peach or fascinated with Sophocles' Theban plays, it's never the wrong time to search the Internet or visit the library and look up fruit and Antigone.
One day, while watching the movie Anastasia, my home-schooled sister was struck by a bolt of curiosity. Her forehead wrinkled in thought as she asked my mom, "Who was Rasputin anyway?" She and my mom pored over encyclopedias, thumbed through history books, and searched the Internet to find the answers to her question. The result of my sister's question was a thorough, if spontaneous, lesson in Russian politics and history. That is the essence of home schooling.
Suzanna Edson is a senior English major at Columbia College and doing an internship with Crosswalk.com. Suzanna, who is currently her class valedictorian, was home schooled through high school.

Have something to say about this article? Leave your comment via Facebook below!
advertise with us
Example: "Gen 1:1" "John 3" "Moses" "trust"
Advanced Search
Listen to Your Favorite Pastors