A Spartan Legacy
Mark Hamby, Founder and President, Lamplighter Ministries
Friday, March 22, 2013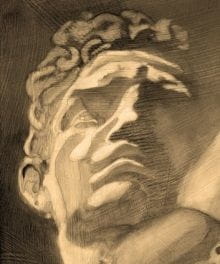 The ancient Spartans had a secret that allowed them to be the fiercest of warriors. They understood that to win wars they needed to raise children who embraced self-sacrifice more than any pleasures that might be enjoyed. Known for their fearlessness, their strategic warfare, and their red cloaks, which masked any loss of blood,1 the Spartans intimidated their enemies long before the battle began. Even the great Persian army that outnumbered the Spartans 100 to 1 was defeated for seven days.2
Chrysostom, one of the deep thinkers of Christianity who was influenced by Greek thought, wrote: "If a child learns a trade or is highly educated for a lucrative profession, all of that is nothing compared to developing the art of detachment from riches. If you want to make your child rich, teach him this: He is truly rich who does not desire great possessions . . . . Don't worry about giving him an influential reputation, but ponder deeply how you can teach him to think lightly of this life's passing glories. Don't strive to make him a clever orator, but teach him to love true wisdom. He will not suffer if he lacks clever words, but if he lacks wisdom, all the rhetoric in the world can't help him. A pattern of life is what is needed—not empty speeches; character, not cleverness; deeds, not words. These things will secure the kingdom of God and bestow God's blessings."3
It was this truth that was highlighted for me this past week in a way that I will never forget. Each month our Lamplighter Guild students have the opportunity and privilege to listen in on a conference call with a master teacher. This month I interviewed celebrated European actor Peter Moreton. My conversation with him started casually but then, taken quite by surprise, Peter answered my question of how a young person can become a great actor like himself, in a way that took our breath away. He said: "First, you need to give up all desires of becoming a great actor. You need to devote yourself to your craft, not your desires to become great. Then, when opportunities present themselves, your primary goal is to lift up the other actors around you. Your job as an actor is to highlight the character of others—they are to increase while you decrease. If I play a servant, for example, and I'm in the presence of a king, then my role is to communicate to the audience the character of the king by my humble attitudes and actions. The king will be known through me." When I heard these words, I thought of my marriage; I thought of me as a father, a boss, a leader...I was convicted, encouraged, and inspired all at the same time.
The greatest blessing and legacy we can leave to our children is not found in our bank accounts or lands or houses but in our example of self-sacrifice, endurance, character, and hope. In Philippians 2:3-8 the Apostle Paul, who understood the meaning of leaving a legacy of self-sacrifice, wrote: "Look not every man on his own things, but every man also on the things of others. Let this mind be in you, which was also in Christ Jesus: Who, being in the form of God, thought it not robbery to be equal with God: But made himself of no reputation, and took upon him the form of a servant, and was made in the likeness of men: And being found in fashion as a man, he humbled himself, and became obedient unto death, even the death of the cross."
Books to Read
Falsely Accused in the High Sierras by Frederick Vining Fisher (ages 12 and up)
That Printer of Udell's by Harold Bell Wright (ages 12 and up)
Self-Raised by Emma Southworth (ages 12 and up)
Ishmael by Emma Southworth (ages 12 and up)
Basil, or, Honesty and Industry by C. G. O'Brien (ages 7–11)
Stick to the Raft by George Gladstone (ages 11–16)
Walty and the Great Geyer by Franz Hoffman (ages 10–16)
Talent Is Never Enough by John Maxwell
Why America Doesn't Work by Charles Colson and Jack Eckerd
A Tale of Three Kings by Gene Edwards
Thoughts for Young Men by J. C. Ryle
Have something to say about this article? Leave your comment via Facebook below!
advertise with us
Example: "Gen 1:1" "John 3" "Moses" "trust"
Advanced Search
Listen to Your Favorite Pastors