A Spartan Legacy
Mark Hamby, Founder and President, Lamplighter Ministries
Friday, March 22, 2013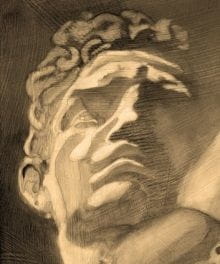 Places to Go
I would love to take you back in time to visit this prominent city-state in ancient Greece so that we could experience even just a little of their culture, but you will have to use your imaginations and do a little research of your own. Please visit en.wikipedia.org/wiki/Sparta, and may your hearts and minds be transported and inspired to live a life of self-sacrifice and excellence for the King!
Videos to See
The following videos are vital for any serious student who desires to cultivate a life of excellence built on the foundation of Godly character and a self-disciplined lifestyle. Each video will help you understand the trends and cultural influences of our day that will enable you to plan and strategize how you can be most effective with your God-given giftedness and skills.
The Call of the Entrepreneur
Effective Stewardship
The Birth of Freedom
Demographic Winter produced by Barry McLerran
Crying Wolf by Jeffrey King
Fresh4
Endnotes:
1. Victor Davis Hanson, John Keegan, series editor. Smithsonian History of Warfare, Wars of the Ancient Greeks. 2004 Smithsonian Books, (text originally published in 1999 Great Britain), p. 81 (for further study on the red cloak and blood stains go to Webster's Online Dictionary: Extended Definition, Military Uniform: Psychological Warfare.
2. David Frye, Greco-Persian Wars: Battle of Thermopylae. January/February 2006, Military History magazine.
3. Quotes are taken in part from the Twenty-first Homily on the Epistle to the Ephesians On Marriage and Family translated by Catherine P. Roth and David Anderson (Crestwood, New York: St. Vladimirs Seminary Press, 1986), pp. 67–72. Also see Chrysostom, Chrysostom on Marriage, p. 69.
4. You can read the reviews for each DVD at www.lamplighter.net.
Mark Hamby is the founder and president of Lamplighter Ministries, where he serves with a dedicated staff to make Lamplighter Publishing, Lamplighter Guild, Lamplighter Life-Transforming Seminars, and Lamplighter Moments Daily Radio Broadcast a reality. It is his mission to make ready a people prepared for the Lord by building Christlike character...one story at a time. You can read or listen to the most recent Lamplighter production at www.lamplighter.net.
Copyright 2012, used with permission. All rights reserved by author. Originally appeared in the February 2012 issue of The Old Schoolhouse® Magazine, the family education magazine. Read the magazine free at www.TOSMagazine.com or read it on the go and download the free apps at www.TOSApps.com to read the magazine on your mobile devices.
Publication date: March 22, 2013
Have something to say about this article? Leave your comment via Facebook below!
advertise with us
Example: "Gen 1:1" "John 3" "Moses" "trust"
Advanced Search
Listen to Your Favorite Pastors