Creating Your Own Mini Unit Studies: National Holidays
Ed and Amy Pak, Home School in the Woods
Wednesday, July 03, 2013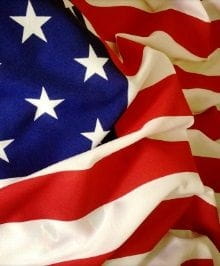 In the Pak household, as the school year progressed and we would all get entrenched in our daily studies, no matter how exciting our topics might be, each day would begin to blend into the next. We would find ourselves looking for a way to shake up our schedules and break away from the mundane. We found that each month shared something in common worth celebrating—a holiday. As each holiday came upon us, we questioned what to do with it!
Over the course of a few years, we found that each holiday deserved a small topical study of its own, and while some are simple and have a minor amount of history behind them, some have so much history they had the potential to become a larger unit study if we had the time. There are many kinds of secular and unofficial holidays, such as Labor Day and Clean Up Your Room Day (May 10 for those who want to mark their calendars!).
To illustrate how a unit study for a holiday works, let's use Independence Day as our example. In the United States, Independence Day is also called The Fourth of July, for an obvious reason—that's when it takes place! Now we will take each subject area and see how it relates to the topic. Some subjects will be utilized more heavily than others and some perhaps not at all.
History: There is so much written about the topic of America's independence that tracking down the history will not be hard. In addition to articles found on the Internet, your local library should have books in several age ranges. You will want to encourage your child to identify what was happening in history that led up to each event, as well as the outcome. In this case, it was the desire of the people of the thirteen colonies to become free of British rule that led to a Revolutionary War and the signing of the Declaration of Independence.
You can also study the history of how and when that date transitioned from an anniversary to an actual federal holiday. You may wish to include video and audio media for learning as well.
Geography: Incorporate maps of the colonies and the date when each one was granted statehood. You might want to focus on Philadelphia, Pennsylvania, as that was where the Declaration of Independence was signed and the Liberty Bell was rung.
Science: One thing is highly associated with Independence Day—fireworks! How do they work? Where are most of them manufactured? Research the chemistry of a variety of fireworks and learn how to make your own sparklers!
Health: Talk about the dangers of handling explosives. If you choose to focus on the American Revolution in your unit study, there are many ways to incorporate studies of health issues and medical practices during the war.
Bible: Many of the Founding Fathers were strong Christians and believed that the hand of God was prevalent in determining their path to create a new nation. However, modern writings have not only diluted facts, but they also have rewritten history to give a distorted view of these men and their faith in God. Show and read aloud the words of the men themselves, and point out their reliance on God to lead and protect them.
Physical Education: Include a study/survey of games of the Revolutionary War period, such as tag, hopscotch, marbles, horseshoes, and bean bags. Have the children dress up and reenact battle scenes.
Music: A number of patriotic pieces have been composed since the inception of the United States, many of which are played at parades and celebrations. Some of the most popular include "The Star-Spangled Banner," "Yankee Doodle," "My Country 'Tis of Thee," and "America the Beautiful," to name a few.
Art: Emanuel Gottlieb Leutze's "Washington Crossing the Delaware" and John Trumbull's "Declaration of Independence" are examples of well recognized images. Art can also be covered with crafts and projects your child creates! Have your child stitch a small flag or make a papier-mâché version of the Liberty Bell. There are many scenes that can be portrayed by the creation of a diorama, or perhaps your map of the colonies could be made out of salt dough.
Have something to say about this article? Leave your comment via Facebook below!
advertise with us
Example: "Gen 1:1" "John 3" "Moses" "trust"
Advanced Search
Listen to Your Favorite Pastors