Creating Your Own Mini Unit Studies: National Holidays
Ed and Amy Pak, Home School in the Woods
Wednesday, July 03, 2013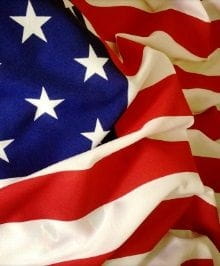 Reading: Look into authors such as Ingri and Edgar Parin D'Aulaire for books written for young people about Benjamin Franklin, George Washington, and "The Star Spangled Banner." For older children, Charles Coffin wrote several texts about the beginning of our nation. Visit your library and ask for assistance in locating the best resources for your students as you study Independence Day and events during the Revolutionary War.
Writing: If you are in need of penmanship practice, use the words of the Founding Fathers for copy practice. For creative writing, have your child journal as if he or she was there when the Liberty Bell was rung for the first time, or ask your student to journal as a Patriot or Tory during the war. How did the news of a Declaration of Independence affect him or her?
Math: Several numbers are associated with the American flag. Have the child research the flags—from the first, with thirteen stars, to the flag we use today. What did each flag represent? What about the number of stripes?
Now you can see how your topic can be approached through a study of various subjects. Our study of Independence Day focused on a United States holiday, but you might want to choose a topic or holiday that encompasses many cultures, such as Thanksgiving Day, which is celebrated in many countries around the world. If you are interested in finding out what holidays other countries celebrate, do a search on the Internet and you'll find all kinds of lists and the history behind them.
Although we share many holidays with other countries, it's amazing how our ways of celebrating can vary widely. Let's take a look at some ways to learn about Christmas:
History, Geography, and Bible: This is the perfect time to share the story of the birth of Jesus from the Gospels. For Christians, Jesus' birth is our focus at this time of year, but this is not necessarily true around the world. Throughout the centuries, pagan traditions have become common practice during the Christmas holiday. How did this situation come about? Research with your child several of the traditions, such as the yule log, mistletoe, or Tannenbaum. Even the history behind Santa Claus is different in various cultures! Keep a notebook with sections that designate different countries and their practices.
Science, Health, and Physical Education: Have you ever seen a snowflake up close? Use this time to research the nature of snowflakes, and make one yourself! If you are in snow territory, plan a snowball war, make a snow angel or snowman, and collect snow for making snow cream. Is it okay to eat snow? Why is snow sometimes powdery and at other times easy to pack? Or perhaps you'd like to study reindeer and what makes them different from other deer. How are they used in other countries, such as those in northern Europe?
Art and Music: Classic artists and composers have created a wealth of pieces that pertain to the birth of Jesus. From Schubert's "Ave Maria" and Handel's "Messiah" to Michelangelo's "Pieta" and Raphael's "Madonna," inspired art and music abound. There are so many ways to incorporate both into Christmas! Go caroling as a family or with friends, but research each song first. Create Christmas cards that mimic the masters who have gone before us. Research a "Jesse Tree" and make one of your own as a way to incorporate Bible and celebrate Advent during your unit study.
Reading and Writing: Assign books such as Dickens' A Christmas Carol or Moore's classic poem, "A Visit From St. Nicholas." Have older children read well-loved favorites to the younger children, such as Dr. Seuss's How the Grinch Stole Christmas. Writing skills can be practiced by having your child organize or contribute to a family newsletter to be sent to others at Christmas.
Have something to say about this article? Leave your comment via Facebook below!
advertise with us
Example: "Gen 1:1" "John 3" "Moses" "trust"
Advanced Search
Listen to Your Favorite Pastors