Homeschooling—Canadian Style!
Susan Pickran, TOS Magazine Contributor
Friday, August 30, 2013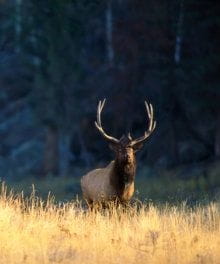 Our family began our homeschooling journey just after my daughter's fourth birthday. What began as a means to prepare our children for school soon became an instrument to prepare our children for life. Our daughter, Faith, is now 14, and our son, Caleb, is almost 12. We are so thankful to God for gently leading us into homeschooling, which has allowed us to truly walk alongside our children as God directs their paths.
One of the challenges we encountered early in our homeschooling came as a result of purchasing much of our curriculum from U.S. suppliers. Some of the issues were easily rectified. Canadian play money from a game supplier was substituted for the American money in our math manipulatives. Metric workbooks replaced the Imperial measurement lessons. Spelling words such as color and center were effortlessly changed to colour and centre.
Particularly challenging were the history lessons. Many of the language arts programs included books that introduced U.S. history. If a book about George Washington was suggested, should we replace it with one about Sir John A. Macdonald? Should we read both? Was there a way to combine the two histories?
With a little research, I found some resources that worked for our family. For the most part, when a schoolbook that dealt with U.S. history was introduced in a language arts program, we read it. Many of the grammar, spelling, and writing activities referred to those books, so we left them in the program. The extra information about another country's history proved to be interesting for our children.
I was thrilled to learn that Ambleside Online had Canadian pages at www.amblesideonline.org/Canada.shtml. This website had many resources that helped me to design our own Canadian history studies. Other resources we used were books by Donna Ward, including Courage and Conquest: Discovering Canadian History.
Because of our close proximity to the U.S., what I really wanted was a way to combine Canadian and U.S. history into one story. What was going on in the U.S when Canada became a country in 1867? Why did so many Loyalists leave the U.S. and settle in Canada? To what location were the French settlers from Nova Scotia taken during the expulsion of the Acadians? I found an out-of-print set of two books published in 1967, George Brown's Canada in North America, Volumes 1 and 2. This set of books brought the histories of the two nations together into one, and they became the spine of our history studies. An understanding of the conflicts between England and France was also important to complete my children's understanding of our country's history and unique identity.
The War of 1812 was especially interesting to study from both a Canadian and American perspective. Because of the fact that no borders moved at the end of the war, and due to the indecisive way in which the war ended, there were times when it seemed that Canadian history books and American history books were describing two different wars! In the end, this war did promote unity among the inhabitants of Canada. It brought the English, French, and Native Peoples together to fight as one. However, this conflict with our "neighbours" made our children take a serious look at the devastation that comes from wars.
It was also during our studies of the War of 1812 that we discovered the importance of including historical fiction in our education. We read the book Jeremy's War 1812, by John Ibbitson, about the fictitious personal servant of the historical figure, General Isaac Brock. While visiting Queenston Heights near Niagara Falls, Ontario, my son suddenly became very excited. He realized that we were standing at the very spot described in the novel where General Brock died in battle. Our son was 8 years old at the time, and he exclaimed to my husband: "Dad! This is the hill the Americans had to climb after crossing the river over there! Up there—that's where Isaac Brock was shot! The road we came down to get here is where he rode his horse from Fort George to get to the battle. The Americans had to retreat over there by the cliffs when the Natives and General Sheaffe came as backup!" His detailed description of the battle impressed upon me how historical fiction can bring history to life.
Have something to say about this article? Leave your comment via Facebook below!
advertise with us
Example: "Gen 1:1" "John 3" "Moses" "trust"
Advanced Search
Listen to Your Favorite Pastors