Homeschooling in a Foreign Land
Effie Damianidou Hill, Author
Friday, June 07, 2013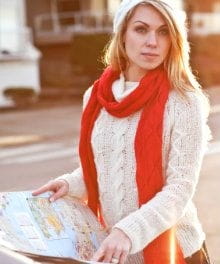 It occurred to me that if Paul had indeed received a beating from my countrymen a long time ago, and if great hostility toward Evangelical Christianity is still there, that reality could serve as a good teaching tool for the children. I used it as an opportunity to point out to them how blessed we are to live in a country where we worship freely and do not fear beatings.
On the other hand, in New Testament times not all my countrymen were hostile to the Gospel. What about Barnabas? He was a God-fearing man (Acts 4: 35–37). How could we emulate his faith? He was not a Founding Father of the United States, but he was known for being an encourager—he demonstrated Godly character, which transcends time and countries. How could our family encourage others, as Barnabas did
This personal lesson in "Heritage Studies" emphasized to me that the Lord will reveal what it is that He wants us to glean from our unique backgrounds. God has a plan for all people groups, cultures, and nations, and that plan can be celebrated and lessons can be drawn from it and shared. Once again, I realized that home education is not an American tradition—the United States was merely spearheading obedience to this Biblical mandate. What a privilege, in this country, to have the marvelous opportunity to take this path of life—American-born or not!
Survival Tools of a Foreign Homeschool Mom
1. Faith
Trust and be alert when the Lord speaks to you and your children. Just before officially beginning schooling at home, the Lord spoke this following Scripture to me from Psalm 92:12–15: "The righteous will flourish like a palm tree, they will grow like a cedar of Lebanon; planted in the house of the LORD, they will flourish in the courts of our God. They will still bear fruit in old age, they will stay fresh and green, proclaiming, 'The LORD is upright; he is my Rock, and there is no wickedness in him" (NIV). I sensed that the Lord was saying that as the children were planted in the good soil of the home, they would flourish like palm trees. We decided to study palm trees.
2. Humour (or Humor)
There are many instances when a good sense of humor will overcome an obstacle. For instance, I was under the impression that I had lost most of my non-American accent—that is, until we did...spelling. Sometimes, one of the children would get a word wrong due to my pronunciation. I'm a little wiser now. I no longer use a curriculum where there are pre-tests. Better that the child sees the word first!
3. Be Willing to Learn With Your Kids
Some universal subjects, such as math, are often taught differently in other countries. I swallowed my angst and relearned the American way of adding fractions. No harm done, as long as the child can successfully do what is required in the end. In some cases it worked to our advantage, as I knew about a shortcut that was not in the American book.
Some subjects are not universal. I made this discovery quickly! Consider, for example, American history. We bought some books and checked some out from the library, and we had a special time just reading (and learning together) about how this country had been founded. I was pleasantly surprised to learn how rich and interesting it all was.
Then there was phonics. Although I had learned English at a young age, the phonics method had not been included in my education. I had visions of my older two children, who had been taught to read at the Christian school, of being Nobel Prize winners in Literature while the third child sat by, forlorn, because "he was homeschooled from the beginning and his mother never managed to teach him to read."
Have something to say about this article? Leave your comment via Facebook below!
advertise with us
Example: "Gen 1:1" "John 3" "Moses" "trust"
Advanced Search
Listen to Your Favorite Pastors