Homeschooling in a Foreign Land
Effie Damianidou Hill, Author
Friday, June 07, 2013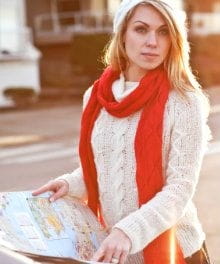 I've traveled the world, I have a master's degree in French literature, I've studied six languages (and am fluent in four), but...kindergarten phonics still left me weak in the knees. What on earth is the difference between a short and long vowel, I pondered?
I meticulously poured over the A Beka phonics teacher's manual. It was easier than I thought it would be, but one thing caught me by surprise: how deeply, deeply satisfying it was to teach my child to read. My youngest son read his first sentence to me!
With phonics under my belt, I tackled teaching my son about money. I wondered why a nickel was actually worth less than a dime although a nickel was bigger in size. Thankfully, our first-grader did not question the logic of this discrepancy. Then there were all the Presidents on the money! I didn't know who they were! Again, the teacher's manual came to the rescue.
4. Embrace Your Own Culture
Having one or both parents from another culture can really add to the children's homeschooling experience. There is great value in being exposed to the cultures of other countries. I reminded the children of places we had traveled and tied it in with their schooling. When we studied the ancient world, for example, I showed them the pictures of times when they had played among ancient Greek ruins, trying to guess what all of it was.
I also taught them some deeper spiritual truths. No matter where they live or where they were born (two here, one overseas) we have this in common: we are all descendants of Adam in need of redemption through Jesus' sacrifice.
Finally, having come to the States in my twenties I could not base my decision to homeschool on how bad or good American public schools were. I had received a stellar public school education overseas. At my school, we began every day with a hymn, prayer, and reading from God's Word. But it really comes down to a Biblical mandate—the issue is not really about how "good" or "bad" public schooling is as much as it is about this question: "Is it really the government's (any government's) job to educate my child?"
5. Focus on What Matters
I firmly believe that homeschooling is a means to fulfill the message proclaimed in Malachi 4:6: "He will turn the hearts of the fathers to their children, and the hearts of the children to their fathers" (NIV). Above all, what I realized is that whether, as a foreigner, I was tackling the non-metric system, the faces of Presidents on bills and coins, the twentieth irregular phonics rule, or the perfect curriculum for spelling...it did not really matter. Whether I picked the perfect curriculum for spelling (and in this country, there are almost as many choices for this as there are choices for cereal!) it did not matter. The very process of teaching my children myself, and the bonding of the hearts that takes place, is what matters. Why? So that we are all closer as a family? Well, that is a nice benefit. But more than that, homeschooling keeps the soil of our precious children's hearts more tender and ready to receive the seeds of the Gospel and of God's Word that we impart to them. May God give all of us grace to "receive with meekness the implanted word, which is able to save your souls" (James 1:21, ESV).
Effie Hill has lived in the United States for twenty years and cherishes the privilege of homeschooling her three children. She has lived in three other countries but knows that heaven is her true home. She is the author of School to Home: Transitioning to Home Education (Encouragement for the Christian Parent). Contact her at light-on-a-hill.com.
Copyright 2012, used with permission. All rights reserved by author. Originally appeared in the March 2012 issue of The Old Schoolhouse® Magazine, the family education magazine. Read the magazine free at www.TOSMagazine.com or read it on the go and download the free apps at www.TOSApps.com to read the magazine on your mobile devices.
Publication date: June 7, 2013
Have something to say about this article? Leave your comment via Facebook below!
advertise with us
Example: "Gen 1:1" "John 3" "Moses" "trust"
Advanced Search
Listen to Your Favorite Pastors