Medieval History Through Literature
Rea Berg, The Old Schoolhouse Magazine
Tuesday, October 11, 2011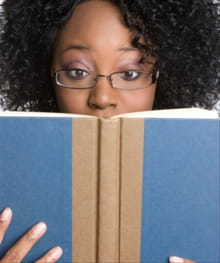 If any historical drama fulfills Ben Franklin's adage, "Rebellion to tyrants is obedience to God," it is surely the saga of the Great Charter so beautifully told in James Daugherty's The Magna Charta. The noble Archbishop Stephen Langton, along with his "Army of God," present heroes for our day, as these brave men stand up to wicked King John and demand he restore the ancient laws he has so unabashedly trampled underfoot. Thirteenth- and fourteenth-century English life are the subjects, respectively, of Adam of the Road by Elizabeth Janet Gray, which was awarded the Newbery Medal in 1943, and Avi's Crispin: the Cross of Lead (2003), which won the same distinction sixty years later. Book-ending over half a century of works devoted to Medieval Europe for young readers, these two works echo surprisingly congruent notions of childhood, morality, faith, courage, civil freedoms, and what constitutes rollicking adventure stories for juvenile readers.
Adam Quartermayne, the protagonist of Adam of the Road, is the son of the traveling minstrel, Roger, and together they have some hair-raising and delightful adventures against a colorful swath of medieval life.Crispin and the Cross of Lead is set just after the devastation brought about by the Black Death, the plague that wiped out 20 million Europeans between 1347 and 1350. Crispin is orphaned as a result and in his travels passes through whole villages decimated by the Great Death. A major consequence of the plague was the labor shortage that resulted in the Peasant Revolt of 1381 and contributed to agitation to end the manorial system. Avi incorporates these features into an adventure story, setting the protagonist in the midst of events that furthered the progress of human liberty.
Marguerite DeAngeli won the Newbery Medal in 1950 for her novel A Door in the Wall by breaking new ground in highlighting the challenges of physical disabilities. Set during the reign of Edward III (1327–1377), spoiled young Robin is struck by a mysterious disease that leaves him lame­—a tragic fate for the son of a knight. After the household servants succumb to the plague, Robin is taken to a monastery by kind Brother Luke, whose gentle lessons impart the courage Robin needs to face his disability. Students who enjoy this read may appreciate Howard Pyle's beautiful and darkly moving tale, Otto of the Silver Hand, whose protagonist faces physical hardship during the Germanic feudal era of the thirteenth century. Otto's story is the story of a little boy "who lived and suffered in those dark middle ages, of how he saw both the good and bad of men, and of how, by gentleness and love, and not by strife and hatred, he came at last to stand above other men and to be looked up to by all."
Geraldine McCaughrean won the Whitbread Award in 1987 for her depiction of a troupe of fourteenth-century Mystery Players in A Little Lower Than the Angels. Young Gabriel plays an angel in a traveling play, dramatizing Gospel stories for the mostly illiterate peasants. Unlike the lighthearted minstrels in Adam of the Road, these traveling players are often run out of town by irate burghers or masters of guilds and have a hard go earning a meager subsistence, keeping out of jail, and traveling unmolested. Young Gabriel's struggles and moment of awakening provide a satisfying read for middle and upper grade students.
McCaughrean has created an accessible edition of The Canterbury Tales by Geoffrey Chaucer that is suitable for intermediate students. The importance of Chaucer's tales and their impact on the progress of civil and religious liberty cannot be overstated. Chaucer's subtle irony exposes the hypocrisy and corruption of the powerful; his humor sheds light upon common human foibles of pride, vanity, greed, and deceit—helping us see ourselves better. Barbara Cohen's translation, combined with the gloriously authentic drawings of Trina Schart Hyman, makes a wonderful introduction for all ages. For primary students, Marcia Williams has abridged and edited the tales and enriched them with her whimsical illustrations. Those who enjoy Trina Schart Hyman's work will appreciate her Caldecott Medal winner, Saint George and the Dragon by Margaret Hodges.
Have something to say about this article? Leave your comment via Facebook below!
advertise with us
Example: "Gen 1:1" "John 3" "Moses" "trust"
Advanced Search
Listen to Your Favorite Pastors