Research Revelations about Homeschooling
Brian D. Ray, Ph.D., National Home Education Research Institute
Tuesday, October 18, 2011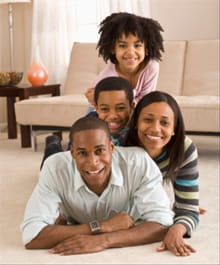 What About Socialization?
Now thirty years into the modern home-education movement, homeschool parents still hear the question, What about socialization? The term socialization is usually not well defined and often refers to a perceived negative that home-educated students are not attending institutional classroom schools with same-age peers for thirteen to seventeen years of their lives and experiencing the peer pressure and collective milieu found in those settings. Multiple researchers and their studies repeatedly find, however, the home educated to be developing as well or better socially, emotionally, and psychologically than institutionally schooled children and youth.9
Research time and again finds that homeschool students and their parents are very engaged in their communities, including activities such as sports teams, co-operative classes, church activities, and community service. Further, homeschool children typically interact with a broader range of ages (of children and adults) than do most institutional school children.
Why Are the Home-Educated Doing So Well?
Recurring positive research findings associated with homeschooling beg the question, Why are they doing so well? As a man who has taught in public and private schools, served as a university professor at the undergraduate and graduate levels, tutored children and youth in a variety of settings, and been a student himself, the author poses series of questions, and answers, that might explain why the home educated do so well.10 Ask any "professional educator" the following questions:
1. How would you like a class size of 3 to 6?
2. Would you like to be able to individualize or customize the curriculum and pedagogical approach for each of the students, according to his or her talents, needs, desires, and dreams?
3. How would you like it if you could essentially tutor each one of your students?
4. Would you like it if you could depend on the student mastering the knowledge or skill before moving on?
5. Would you enjoy being able to be flexible and change the curriculum or pedagogy if needed?
6. What if you regularly had time to stop for the teachable moment?
7. What if there were essential value consistency between you and your students, or their parents?
8. Would it be beneficial to have large amounts of social capital—for example, trust and love—in your classroom?
9. How would you like it if the biggest distraction during your day was, typically, a 7-year-old arguing with a 10-year-old about whose turn it is to wash the dishes?
10. How would you like it if you almost always had time to thoughtfully and carefully work out, according to a solid and dependable philosophical framework, with each student how to face dilemmas, challenges, issues, temptations, and difficult relationships in life?
11. What if you cared so much about, loved each of your students so much, that you would teach for free (i.e., no "salary and benefits") all next year?
Do all of these opportunities that are naturally systemic to home-based education mean all parents will fully take advantage of all of them? Not necessarily. It appears, however, that most parents and teens are putting the potentials to good use.
But How Will They Do in the "Real World" of Adulthood?
Dr. Ray's study of over seven thousand adults in the United States who had been home educated was the first large-scale study suggesting graduates of homeschooling are doing well.11 For example, this study found those who had been homeschooled are more civically engaged than other adults, shown by the fact that they vote; attend public meetings; write or telephone editors and public officials; participate in protests and boycotts; contribute money to political candidates, parties, and causes; and work for political candidates, parties, and causes at a higher rate than do their American adult peers. The newest research on adults who were home educated also reveals positive findings. Dr. Michael Cogan found that college students who are homeschooled earn higher first-year and fourth-year GPAs when controlling for demographic, pre college, engagement, and first term academic factors.12 The body of research on homeschool graduates is still relatively small but is revealing positive things associated with home education.
Have something to say about this article? Leave your comment via Facebook below!
advertise with us
Example: "Gen 1:1" "John 3" "Moses" "trust"
Advanced Search
Listen to Your Favorite Pastors