Research Revelations about Homeschooling
Brian D. Ray, Ph.D., National Home Education Research Institute
Tuesday, October 18, 2011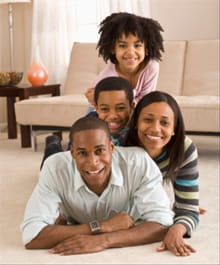 Most of the arguments against home education or for state control over private home education also essentially ignore three things. First, there is no empirical research evidence to support their claims that homeschooling causes or will cause negative effects for individuals or for society. Second, pushing for state control does not truly give the child more control or protect his rights more; it simply gives the state more power than either the parent or child and gives the state ultimate power over the child. Third, a nation like the United States that considers the people "free," is a constitutional republic based on Biblical Scriptural concepts, and considers parents able to freely conduct their families' lives unless there is compelling evidence that they are harming their children should not be considering ways to infringe on parents' fundamental right to direct the education and upbringing of their children.21
In Sum
Research continues to show very positive outcomes and behaviors related to homeschooling. Although research on home-based education does not cover all possibilities and nuances to be considered in scientific endeavors, no empirical evidence exists that homeschooling is generally harming children or society. Finally, research cannot answer the question, Should parents nurture and educate their children in the context of parent-led home-based education as the norm? Ultimately, only divine revelation can properly answer that.
Brian D. Ray is an internationally known scholar and president of the nonprofit National Home Education Research Institute in Oregon, U.S.A. (www.NHERI.org). He earned his Ph.D. in science education from Oregon State University, M.S. in zoology from Ohio University, and B.S. in Biology from the University of Puget Sound. He has been a professor of science and education at the undergraduate and graduate levels, has been a classroom teacher in both public and private schools, and has taught homeschool students. Dr. Ray does research and speaking internationally and provides expert testimony to legislators and in courts that focus on homeschooling (home-based education, home education, home schooling) research and pedagogy.
Endnotes:
1. Lines, Patricia M. (1991, October). "Estimating the Home Schooled Population" (working paper OR 91-537). Washington DC: Office of Educational Research and Improvement, U.S. Department of Education.
2. Ray, Brian D. (2011). 2.04 "Million Homeschool Students in the United States in 2010." Salem, OR: National Home Education Research Institute. Retrieved 1/7/2011 online www.nheri.org/HomeschoolPopulationReport2010.pdf.
3. Ray, Brian D. (2010, February 3). "Academic Achievement and Demographic Traits of Homeschool Students: A Nationwide Study." Academic Leadership Journal, 8(1). Retrieved February 10, 2010 from www.academicleadership.org/emprical_research/Academic_Achievement_and_Demographic_Traits_of_Homeschool_Students_A_Nationwide_Study.shtml. Also see research at www.nheri.org.
4. Rudner, Lawrence M. (1999). "Scholastic Achievement and Demographic Characteristics of Home School Students In 1998." Educational Policy Analysis Archives, 7(8), and retrieved 1/21/2010 from epaa.asu.edu/ojs/article/viewFile/543/666.
5. Ray, 2010, see above.
6. Oregon Department of Education [Office of Student Services]. (1999, May 20). "Annual report of home school statistics" [1998-99]. Salem, OR: Author. Also retrieved 7/14/2010 from www.ode.state.or.us/search/page/?id=2081.Tennessee Department of Education. (1988). "Tennessee Statewide Averages, Home School Student Test Results, Stanford Achievement Test, Grades 2, 5, 7 and 9." Nashville, TN: Author.
Have something to say about this article? Leave your comment via Facebook below!
advertise with us
Example: "Gen 1:1" "John 3" "Moses" "trust"
Advanced Search
Listen to Your Favorite Pastors