The College Board Website: A Bonanza of Information
Wednesday, September 07, 2011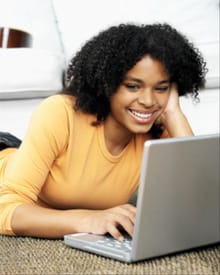 Are you looking for a resource that provides help in finding scholarship money, motivating your teen, handling test stress, choosing smart electives, and much more? The College Board website may be your answer!
Many of you know that the College Board is the organization that administrates the SAT college entrance test. But what you may not know is that the College Board website, www.collegeboard.com, offers homeschool parents and teens practical information in many different areas. It is well worth your time to peruse the website. Learning the layout of the site will save you time in the long run (just like a grocery store!), as you come back to it on many occasions to find answers to your questions.
Test Information and Registration
http://sat.collegeboard.com/home
At this link, you'll find information on many tests that a teen may take during the high school years. Details regarding the tests are given, as well as registration information for the SAT, SAT Subject, PSAT, AP, and CLEP tests. The website explains how the tests are scored and how to request score reports, as well as the length of time test scores will be retained in their database.
You'll find a full-length SAT practice test, test location centers, a list of test dates, and information on items your teen will need to bring on the day of the test, all of which will ease his stress. In addition, preparation tips for each type of test are supplied, including samples of written essays with notations about the scoring used. It might be worthwhile to print off the sample essays, have your teen score them, and then compare his scores to those given by the College Board. You can even find essay prompts from recent SAT tests that your student may use to practice his essay writing skills. Be sure to time your teen as he pens his essay so that he is comfortable writing under the gun.
The content of each section of each test is described in detail. Because each section is timed, you'll also want your teen to be familiar with the directions for the various sections in order to maximize the minutes he spends on actual test questions. You may even want to sign up for the free SAT question of the day to be e-mailed to your teen. If your teen is reluctant, give him an incentive by awarding him with a treat for every 20 correct answers.
Take advantage of all the advice offered so that your teen will be well prepared for the test. If you have questions concerning any of the tests, try a search of the website first, and then do not hesitate to call the College Board with unanswered questions. The staff is always available and willing to address your concerns.
Planning for College
http://www.collegeboard.com/student/plan/index.html
In the "Planning for College" section of the College Board website, you'll find a year-by-year timeline for high school with helpful tips on courses to include in your teen's high school program. You may want to compare your plan to what the site recommends for high school graduation. Of course, you'll always want to tweak your coursework to suit your teen's post-high-school goals. Also remember that states may have specific subjects that homeschoolers are expected to include during the high school years. Home School Legal Defense Association's legal analyses for all 50 states may be found on the HSLDA website, www.hslda.org.
These yearly action plans also supply a list of recommended activities that students should complete in addition to academics. College visits and learning about financial aid will help your teen start thinking "college" as well as finalizing the list of schools to which he'll apply. Encourage him to make the most of his summers by investigating part- time jobs, internships, or volunteer activities. Then, each year you can schedule time for these in your teen's high school schedule.
Have something to say about this article? Leave your comment via Facebook below!
advertise with us
Example: "Gen 1:1" "John 3" "Moses" "trust"
Advanced Search
Listen to Your Favorite Pastors