The College Board Website: A Bonanza of Information
Wednesday, September 07, 2011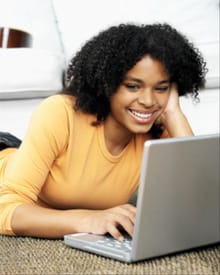 The College Board recommends 101 great books for college-bound students in its section on academics. As always, parents are reminded to review this list and to highlight only books that they feel are appropriate for their teens. Homeschool alumni tell us that being well-read gives students a step up when tackling college-level English and history courses.
If you are considering outsourcing some of your high school courses, the College Board gives you a checklist to use when determining if online courses are right for your teen. It's wise to choose options where your teen can enjoy success and gain confidence in his academic abilities.
This section also provides helps to hone your teen's time-management abilities, including a chart to jump-start her scheduling skills. These are important skills to learn and practice in high school in preparation for wherever the Lord leads her.
Does your hardworking teen look forward to an "easy" senior year? The College Board has some advice on what to do about "senioritis" and warnings to students who want to slack off during the crucial senior year.
This section also presents 10 ways school prepares your teen for the job market (what a good list for your teen to memorize and be quizzed on!). This list may be just what you need to motivate your teens to complete those courses that they feel have no relevance.
You'll find interesting articles on how to transition from high school to college, including college survival tips, free college resources, and an off-to-college checklist. Note-taking strategies are discussed, the SQ3R reading technique is explained, tips to improve writing skills are given, and study-skill help is provided. All of these skills will help to make the adjustment to the first year of college so much easier.
Finding and Applying to a College
http://collegesearch.collegeboard.com/search/index.jsp
When the time comes to narrow down your teen's list of colleges, you'll find the College Board's college matching search engine useful. After you enter your choice of parameters, such as school location, major, cost, and size, schools that match your criteria will pop up. Articles such as "Community Colleges: Places So Near Can Take You So Far," "What Selectivity Means for You: Understanding Admissions Factors," "The Truth about College Rankings," and more provide food for thought as your teen considers many different college options.
A section on college visits tells you why visits are important, when the best times are to visit colleges, and how your teens should prepare for such visits. It also supplies you with a handy campus-visit worksheet so that you can make the best use of your time. If it is possible for your family to visit schools, we recommend you do so. It will provide the opportunity to experience various schools and help your teen narrow down her choices. For students who may be reticent about college, a campus visit can encourage thinking in this direction. On the other hand, students who think they know exactly what type of school they want to attend will find that a visit confirms or changes their decision.
When actual campus visits are not possible due to budget or time constraints, the College Board's website provides 10 tips for surfing college websites, including browsing the college's student newspaper online. A good assignment to give your teen would be to have him compile his findings to discuss with you.
Career information, such as matching careers to degrees, hottest careers for college grads, a step-by-step career worksheet, and other helpful tips related to career planning can encourage your teen to look beyond the high school years. Many of the tools provided in this section can be used as the basis for developing a career development elective for your teen.
Have something to say about this article? Leave your comment via Facebook below!
advertise with us
Example: "Gen 1:1" "John 3" "Moses" "trust"
Advanced Search
Listen to Your Favorite Pastors