The Family Notebook: Organizing Your Vital Records
Marcia Washburn, Homeschool Enrichment
Tuesday, August 23, 2011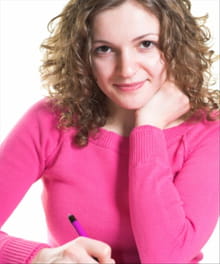 A few years ago, our oldest son called to ask for his original driver's license number. Despite the fact that he had lived in Texas for three years and North Carolina for two prior to moving to Florida, the clerk insisted on knowing his Colorado number. Although I had never dreamed he would need it, I was able to provide it—and go up several points in his estimation—thanks to the personal profiles I keep for each family member.
Our loved ones sometimes need some little piece of vital information, often on short notice, and guess who they come to? The same person they ask to find everything else (as they race out the door), from lost glasses to missing piano music. Like it or not, moms are the keepers of personal information too.
Summer is a great time to pull together your vital records and get organized. Of course, you will file your original documents in a secure location, such as a home safe or a safety deposit box at your bank, but you will also need convenient access to a summary for day-to-day use.
My mother assembled a three-ring binder to corral this information. Not only was it helpful when she needed to look up a phone or account number, it was vital after she graduated to heaven and I was settling her affairs.
Use a loose-leaf binder to make your family notebook. Be sure your adult children or trusted adult family members know where to find it in case you are not able to tell them. You might place it with photo albums on a shelf where it would be accessible in an emergency, yet not obvious to a thief. Make a password-protected copy for your computer too.
Here are some ideas to get you started on your own family notebook.
Personal Profiles
Dedicate a page in your family notebook for each family member for whom you are responsible (this might include your parents as well as your children). Keep it up-to-date even after your children move out of your home.
Include the following data for each person: full name; address (if not the same as yours); phone number(s); e-mail address(es); date of birth; Social Security, medical insurance, and Medicare numbers; driver's license number; make/model/year/license plate of car; and any state license numbers (hunter education, job-related licenses, etc.).
Include a medical section to record inoculations, serious illnesses, surgeries, allergies, current medications, and other pertinent data. Carry a card noting current medications for each family member with you; it could prove vital in an emergency.
Financial Summary
Ten years ago, I almost died from a severe E. coli infection. I was very grateful that, thanks to Christ's provision, I was spiritually ready to die—even though I had anticipated living on this planet a few more decades. But our paperwork wasn't in order: my husband would have had a difficult time sorting out our financial papers. They were scattered between filing drawers, to-be-filed boxes, and our safe-deposit box. After recovering, I knew I needed to get organized—if not for my convenience, then for my husband and our sons.
Your family notebook should include the name, account number, phone number, and mailing address for each of your accounts, including checking and savings accounts, money market accounts, investment accounts, and life insurance policies. Each one goes on a separate page so you can easily update it as necessary—companies merge and addresses change over the years.
Include this information for your creditors, also. Each one gets its own page: credit cards, home mortgage, car loans, student loans, and any others. (Hopefully, you will be debt-free long before your family needs to access this notebook.1) When a loan is paid off, write "Paid in Full" in red ink across that loan's page—it will be a very satisfying task!
Have something to say about this article? Leave your comment via Facebook below!
advertise with us
Example: "Gen 1:1" "John 3" "Moses" "trust"
Advanced Search
Listen to Your Favorite Pastors