School Choice
Tuesday, September 24, 2002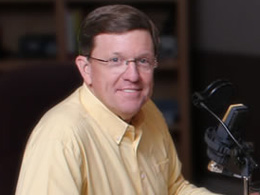 Another important step is to gather the facts. Not all the possible educational choices are real options for every couple. For example, a private Christian school might not be geographically or economically feasible.
Visit all the schools. What are the circumstances of the schools around you? For instance, what are the quality of schools that are near you? What about school size? What's the distance from your home to the school?
You can also compile a list of questions to go over with the teachers and administrators. For example, how responsive is the school's leadership to you as a parent? Do they welcome your input? Are they hostile or passive? What is their philosophy of education? If you're looking at a Christian school, is the leadership rigid? Is there a danger of legalism? Do they encourage relationships? Is there an emphasis on another denomination that is contrary to your doctrine or statement of faith?
Do a cost-benefit analysis. What are the economic issues surrounding the decision? Will mom have to go to work, thus defeating some family values that you hold to strongly? What are the emotional costs of this decision? The physical cost?
Barbara: Sometimes, circumstances may rule out what otherwise might be an acceptable school choice. For example, you could live in an area where the public school is excellent educationally, but it's not a safe place to send your kids. Or there may be a Christian school run by the local church, but you have reservations about the theological bent of the school. The wise parent will take into account divinely ordered circumstances as one of the factors when making a school choice.
Ultimately, every school decision you make for our kids is going to be some kind of tradeoff. Chances are you aren't going to find a school that fits your values perfectly and meets all the needs of your particular child's bent. Knowing your family's values and your child's needs becomes important because you may have to decide on the number-one criteria for your child's school and settle for less in other areas.
Dennis: These questions will help you get started in the decision-making process. Barbara and I have found that we've needed months to talk through many of these issues; they aren't easily resolved over one weekend or one date night. Give yourselves some time to think and talk and pray together over these things.
After you've made the decision, people will offer their opinions and make observations. You'll face key transition points, such as when your child moves from elementary school to junior high and then into high school and college. The decision of where your child goes to school is one that you will visit often as parents, so get ready to go through the process a number of times.
The issue of school choice, as with most things in our life, is part of the process God leads us through as Christians to know him and depend on him more, and this only happens through time.
It's good to remember Romans 8:28: "All things work together for good to those who love Him and who are called according to His purpose." God calls us to walk by faith, and that's what is required of us as parents as we go through this process of making the decision of where our children go to school.
**********
About the author: Dennis Rainey is the executive director of FamilyLife, an organization founded in 1976 with the goal of effectively developing godly families, one home at a time. Parents of six children, Dennis and his wife, Barbara, have written numerous books, including best-sellers Moments Together for Couples and The Questions Book for Marriage Intimacy.
Have something to say about this article? Leave your comment via Facebook below!
advertise with us
Example: "Gen 1:1" "John 3" "Moses" "trust"
Advanced Search
Listen to Your Favorite Pastors