Start Your Homeschool Year Supported
Cindy Short and Sue Welch, Contributing Writers
Wednesday, September 20, 2006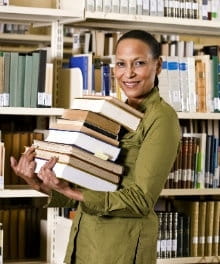 We must also be good stewards of the resources he has given us, including our own health. We are not free to indulge in excesses, but must eat, work, and rest in ways that preserve our ability to accomplish his purposes. We all know the basic rules:
Eat healthily; drop extra pounds.
Drink enough water.
Exercise regularly, but reasonably. A daily walk with your family promotes family unity as well as physical health.
Deal with stress and problems God's way, don't let them build up.
Take time to relax and enjoy your family.
Get your full amount of sleep every night.
You cannot get enough support from others to make up for a disregard of the laws of cause and effect that God has ordained.
2. Don't Overlook Your Spouse
Maintaining a loving relationship with your spouse will naturally be a great support to you. And remember, you are his support system too.
While your spouse is your closest human support and should be kept aware of your thoughts and feelings, problems and struggles, he should not feel that he is solely responsible to "fix" everything. Let him know that you have other resources, and discuss options together with the confidence you gain from trusting the Lord.
It might help to obtain a book and show it to your husband to reassure him of the validity and benefits of home schooling.
Your spouse may need some practical suggestions for ways to support you.
Perhaps you only need 15 or 20 minutes at the end of each day to debrief each other and pray about any situations that have arisen.
Agree on standards for your children's behavior and a system for their consistent discipline.
Plan times to relax together.
3. Look to Your Family
Home schoolers recognize the value of the family unit. Let it support you. Enlist the help and support of your children. Grandparents or other relatives may offer support as well.
Your family will need help in knowing how to support you.
You may need to tell your children, "I really love you and love teaching you, but I need a little extra help in keeping up with the chores. A word of encouragement or a hug would sure come in handy too!"
Be sure you model support and encouragement in the way you interact with your family at all times.
Family members can, and should, be each others' best friends and supporters. Talk to your children about helping each other in this way. A focus on the positive can replace problems.
Look for Support from Other People
1. Look to Good Friends
Just one faithful, sympathetic, and praying friend can offer a tremendous amount of support. This informal "support group" can meet on the phone whenever the need or opportunity arises or once a week at a specified time.
Caution: Don't let this good friend take the place of the Lord or your spouse.
When like-minded home-school families spend time together, they provide needed support and encouragement for the whole family.
2. Consider Mentoring
Veteran home educators should consider what they have to offer beginners. New home schoolers can look for veteran home educators to mentor them. A regular time together or an occasional phone call can make a big difference!
A local support group may be able to help you find a mentor.
3. Look to a Support Group
Support Groups may consist of only two families, or they may be large and offer many functions and activities.
Involvement with your local Christian home-school group can provide encouragement, fellowship, educational opportunities, field trips, academic training and information, solutions to your problems, and answers for your questions.
Recently on Homeschool Update
Have something to say about this article? Leave your comment via Facebook below!
advertise with us
Example: "Gen 1:1" "John 3" "Moses" "trust"
Advanced Search
Listen to Your Favorite Pastors