The Odds Against Homeschooling
Timothy Palla, Contributing Writer
Monday, July 18, 2011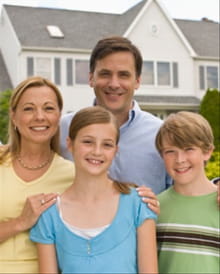 If a husband decides to go back to college at 30 to become a pharmacist—and his wife has to support him and the children for the next decade—he will have praise of the multitudes: "It'll be tough living on one income, but you can do it. You just hang in there. It will all be worth it."
If a woman quits her demanding job as a nurse to start a scrapbooking business in the spare bedroom, her friends are green with envy. "It's your life . . . do what you enjoy. Set your own pace, be independent. Best wishes! Making a living isn't all about money, it's about enjoying what you do."
But let someone say, "I want to homeschool my children," and a thousand eyebrows may instantly raise. The masses gasp for breath, and counselors crawl out from under every rock to warn of "the dangers" of entertaining such thoughts. Cunningly, the vacuum of doubt attempts to abort the dreams, aspirations, and faith from the hearts of parents who are being called to the road less traveled. Are the odds really against homeschoolers, or are the challenges really part of a higher plan which God uses to manifest His wonderful grace?
My wife Jenny and I have lived through a lot of stuff, and some of it was not good. In the process we've been blessed—though we didn't always realize it until after the "stuff" was over. I would say that our greatest blessings have been the results of beating the odds. For some reason we believed that God would prove Himself through life's overwhelming challenges. Time after time, our heavenly Father has manifested His power in the face of all those odds. Let me tell you about a few of them.
"Today's family can't make it on one income."
I've done some dumb things in my life, but I never cared how dumb I appeared to everyone else. In 1990, I quit my job at a bank in Dallas to move to southern Ohio so I could raise my children in a rural community close to my kin.
"Are you insane?" my banker buddies said. "There's no jobs up there. You'll never find work! And your wife wants to stay home? Is she as dumb as you? What about her career? What about her self worth? Why would you allow her to do that to herself? What about your bills?"
Did I mention that I quit my professional, secure, benefit-drenched banking job without having a prospective employer in Ohio? That I had two babies? That I had debt and no savings? Dumb, huh? I took a ridiculous risk because I believed God was giving me the green light to go. At the time I had no idea just how great my God was or how much He would grow my faith.
I was unemployed for six weeks. Three months later I was living in a nice, two-story house, five minutes from work. I went home for lunch every day. My wife got to babysit our own children. Chicken soup was on the menu every other day and tomato soup in between. Yum! On paydays we splurged and bought a box of brand-name crackers to go with the soup. We thought canned tuna (on sale) was equivalent to take-out seafood. Life was good.
Nine months later we bought a mobile home. Five years later we bought a small house, and a year after that we doubled our square footage by adding on. Were times tough? I guess. Were we burdened with bills? I think so. Did we cry ourselves to sleep at night? Most likely. But at the same time, our faith in God was growing by leaps and bounds—and we knew our dreams were becoming reality. Through it all we persevered: for God, for ourselves, for each other, for our church, for our children, and for our relatives (who we knew did not want to end up raising our kids). And we discovered that living on one income was possible. Moreover, two incomes would have complicated most of our problems—not resolved them. Through faith we learned this truth: "With God all things are possible."
Have something to say about this article? Leave your comment via Facebook below!
advertise with us
Example: "Gen 1:1" "John 3" "Moses" "trust"
Advanced Search
Listen to Your Favorite Pastors