Your First Homeschool Convention
Melanie Hexter, Contributing Writer
Monday, May 09, 2011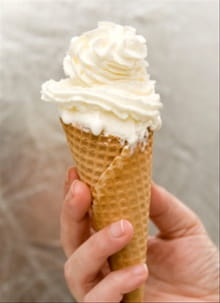 Create a Shopping List
Based on the individual goals for our children that I've set with my husband, I create a to-do list for my day(s) at the convention. Just like my grocery list, I use it to guide my decisions. Which workshops should I attend? Is my primary purpose at the convention to learn new teaching techniques for reading or art, or am I there to develop my Christian parenting skills? Am I seeking confidence in teaching my soon-to-be high schooler, or do I need help with my preschooler? Perhaps I simply need to be encouraged in my own faith in Christ.
My goals for my children also dictate my purchases. I create a shopping list on a 3x5 card, complete with target prices for each book or curriculum I'm looking for. Once at the convention, I may attend a vendor's seminar to learn about their product, then later visit their booth to ask follow-up questions. I look through their sample books to see what would challenge my children and still be easy enough for me to use. I purposely browse the vendors' tables first, making notes on new materials and the best prices I see. Later I head back through the vendor hall a second time, only then beginning to make purchases of items I'm certain I'll use.
Different Flavors
My husband and I have often commented on the variety of the believers in Christ at our homeschool convention. The homeschoolers in Ohio (and undoubtedly in your state, too) don't all look the same, dress the same, believe the same, or even worship the same. That is equally true of the variety of curricula that is available. From textbooks to workbooks, consumables to non-consumables, videos to CD-ROMs, classical to eclectic, denominational to secular, whole language to phonics—it's all there. That variety of "flavors" contributed to the overwhelmed feeling I had at several conventions. But, secure in my walk with Christ and firm in the goals we had set for our children, I confidently selected workshops to attend and curriculum to buy without judging someone else's God-led choices or second-guessing mine. If a dear friend selects another math program or science curriculum for her children than the one I do, I don't have to feel pressured to doubt my selections. I can rejoice in the flexibility of homeschooling and the creativity of the God we all seek.
Pack for the Day
I dress casually and wear comfortable shoes, because I'm planning on a long day with lots of walking. I pack lunch (if it's allowed inside the convention hall) and bottled water, some parking money, my checkbook and debit card, a highlighter pen, and my favorite bargain curriculum catalog, all packed inside a small, wheeled suitcase which I borrow from one of my children. The suitcase is for holding all my books and other purchases until I return home. I'll use my favorite bargain curriculum catalog for making price comparisons. The highlighter pen is for use in the program I receive when I check in at the convention. I usually spend the first few minutes at the convention highlighting the scheduled workshops which I'd like to attend, based on my previously set goals. I intentionally plan to skip some sessions, allowing myself time to shop at the vendor tables, eat, and withdraw to pray. I want to make sure that I'm not acting on impulse, that my decisions stay aligned with our predetermined goals.
Go With a Teachable Heart
Finally, and perhaps most importantly, I try to take a moldable, teachable heart to the convention. I want to be open to what the Lord can teach me through the main speakers and through the other presenters. His living Word, Jesus, can direct me to find encouragement in old friends and make new ones, if I am available. I need humility so that He can guide me to the materials I ought to purchase, all within the budget we have set.
Have something to say about this article? Leave your comment via Facebook below!
advertise with us
Example: "Gen 1:1" "John 3" "Moses" "trust"
Advanced Search
Listen to Your Favorite Pastors