Ask Dr. David: Confronting Alcoholism and Drug Addiction
Dr. David B. Hawkins, The Relationship Doctor
Friday, July 21, 2006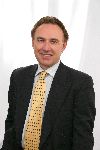 Fourth, the addict minimizes the negative impact of their behavior on themselves and others. When confronted, they inevitably will deny the harmful effects of their activities or substance use, in spite of family protests to the contrary.
Fifth, behaviors become focused on the addiction. The alcoholic must know where they will get their next bottle. The drug addict knows where they will score their next hit. The pornography addict knows when they will be alone so they can view pornography. Life becomes wrapped around feeding their addiction. Today there are even those who must know when they will get online to respond to their next email.
Finally, without intervention, addiction leads to spiritual, emotional and perhaps even physical death. In spite of negative consequences, owing to denial, the addict cannot "see" what they are doing. Even as life collapses around them, they maintain steadfast denial about the excruciating consequences of their actions. This speaks to the power of addiction.
Given the addict's profound denial, in spite of mounting evidence that their life is unmanageable, what can those around the addict do to help the situation?
Most important, you must stop enabling the destructive process to continue. It will do no good to "just keep carrying on the best I can." Seeking professional help and support, consider all the ways you may be unintentionally tolerating the addictive process to continue. Anytime someone needs help but refuses to accept it, which is the case with your husband, an intervention is appropriate. An intervention is done in a professional setting, with a professional counselor, when a spouse/ family member refuses to tolerate the addictive behavior, and sets firm, but loving, consequences. A family intervention can be used for people engaged in any self-destructive behavior:
• a person using cocaine/ marijuana/ methamphetamines

• an alcoholic

• a pornography addict

• an anorexic

• an Internet addict
In this safe, and professional environment, the addict hears from the family how much he/ she means to everyone there, how he/ she affects them with his/ her behavior, and what they want their relationship with him/ her to be in the future. Immediate professional help is offered for the addict.
Remember, any action must be bathed in prayer. It will take courage to stop the insanity. You, and those who love the addict, must be strong and courageous, knowing that God doesn't want them in bondage.
Consider these scriptures: "The Spirit of the Sovereign Lord is on me, because the Lord has anointed me to preach good news to the poor. He has sent me to bind up the brokenhearted, to proclaim freedom for the captives and release from darkness for the prisoners." (Isaiah 61: 1) But, this is done through the power of God.
"O LORD, God of our fathers, are you not the God who is in heaven? You rule over all the kingdoms of the nations. Power and might are in your hand, and no one can withstand you….If calamity comes upon us, whether the sword of judgment, or plague or famine, we will stand in your presence before this temple that bears your Name and will cry out to you in our distress, and you will hear us and save us." (II Chronicles 20: 6-8)
Finally, you will need strength throughout the recovery process. Starting into a recovery group, such as the Christian-based, Celebrate Recovery, is only the first step. There will be counseling, meetings and aftercare. Relapse, sadly, is often part of the journey toward wholeness and healing. Learning new ways of thinking and behaving, are a life-long process as you both grapple with acceptance of the gravity of the problem, and surrender to the power of Christ in your lives. Taking the first step is most important.
Have something to say about this article? Leave your comment via Facebook below!
advertise with us
Example: "Gen 1:1" "John 3" "Moses" "trust"
Advanced Search
Listen to Your Favorite Pastors