Combating the False Promises of Pornography
Steve Gallagher, Pure Life Ministries
Monday, April 24, 2006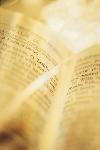 Continuing in Proverbs 5, Solomon went on to speak of the "aharit" -- the end -- of sexual sin: "But in the end she is bitter as wormwood, sharp as a two-edged sword. Her feet go down to death, her steps take hold of hell." This Hebraic term describes the inevitable consequences of all sin. He would later write, "There is a way which seems right to a man, but its 'aharit' is the way of death" (14:12).
Once a snake bites, its victim then becomes vulnerable to other predators. Some time ago, I watched a National Geographic special that showed a lioness who had been bitten by a cobra. For days, she suffered under the effects of its venom. Weakened to the point of collapse, she faced great danger from a roving pack of ravenous hyenas. She was helpless to defend herself from their savage attacks.
This is certainly true of the man who views pornography. Its poison, rather than dissipating after he has completed his act of lust, continues to contaminate his heart over the coming days. Its toxin remains in his system, altering his perspectives, polluting his mind, and spreading darkness over his soul. The lust it initially appealed to is now inflamed into burning desire. Rather than satisfying the man's sexual passion, it only serves to further ignite it.
Not only must the infected man deal with the after-effects of the bite, but now he is even more weakened spiritually against the enemies of his soul. He attempts to go about his daily routines, but lascivious memories continue to haunt him. These images are like Third World beggars crowding around him, clamoring for another handout. No matter how much you give them, they're never satisfied. Indeed, every gift only emboldens them to demand more.
No wonder Solomon warned: "Keep your way far from her and do not go near the door of her house, or you will give your vigor to others and your years to the cruel one" (5:8-9). The house of the adulteress -- much like an X-rated website -- is nothing more than a den of writhing vipers. It would be wise to avoid such a place!
God's Word is the Antitode
The poisoned victim's only hope for freedom is to go "cold turkey." Just as a heroin addict must lock himself up until the drug gradually works its way out of his body, so too it takes time for the venom of pornography to lose its power. Every tick of the clock could be harboring a voluptuous temptress, ready to lure him back into sin. And yet, every minute that passes without failure, delivers the man that much further out of her reach. When it comes to porn addiction, the longer he stays away, the better his chances of escaping her evil clutches for good.
Just as the Word of God prepares a man to face temptation, it is also the only antidote for the man once he has been bitten by the serpent of lust. Regular doses of Scripture are the very thing he needs to be built up spiritually and thus counteract the effects of the poison of pornography. "Precept upon precept; line upon line; here a little, and there a little ..." (Isaiah 28:10). Every word, verse and chapter he meditates upon serves to strengthen him.
Christian men must do everything within their power to avoid the "house" of the adulteress. Two practical measures a man should take would be to use an Internet filter on his computer and controlling his television viewing. However, the fact remains that we live in a snake-infested world. In our day and age, it is almost inevitable that men will face this temptation at some point. The wise believer will prepare himself for that day with the Word of God. It is only "the sword of the Spirit" that can sever the head of the serpent of porn.


---
Steve Gallagher is president and founder of 
Pure Life Ministries
, a Kentucky-based ministry whose goal is to lead Christians to victory over sexual sin and a deeper life in God. Both Steve and his wife Kathy are available as speakers and have a wealth of experience in helping men and women overcome and deal with the effects of sexual sin.
© 2006 AgapePress all rights reserved
Have something to say about this article? Leave your comment via Facebook below!
advertise with us
Example: "Gen 1:1" "John 3" "Moses" "trust"
Advanced Search
Listen to Your Favorite Pastors