Conquering Lust
Gary Smalley, The Smalley Relationship Center
Tuesday, February 12, 2013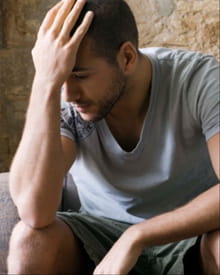 Second, memorize sections of Scripture that deal specifically with sexual freedom. After memorizing them, persistently ask God to make your life consistent with these verses. Start with Galatians 5:1-14, Ephesians 5:1-6, and 1 Thessalonians 4:3-7.
Remember, when we read God's Word, we don't read it for what we can do by our own efforts. Don't think, I need to start living more by this or that law. Rather, read God's Word and see his commandments as what you'll look like as you continue to abide in Christ. If you love me, you will obey what I command, the Lord says (John 14:15). Keep your focus on loving, knowing, and abiding in him and watch him enrich and strengthen your life.
Third, for men especially, beware of the anger/lust cycle that often develops. Many men experience their most severe times of lust after a struggle or problem at home or at work. If we fail to make things right after a disagreement or confrontation, we may be setting ourselves up for temptation, because such encounters leave us feeling depressed and inadequate. Because none of us likes to feel bad about ourselves, we look for something to perk us up, to make us feel powerful and important again.
Sexual stimulation can have a temporary euphoric effect. Like alcohol or drugs, it can bring about a heightened sense of self-worth until the shame and reality of our actions bring us crashing down. Some men who never take a drink or try drugs submit to a life of erotic escapades that is every bit as addictive and deadly. Sin always takes you further down the path of destruction than you want to go.
Writing in the book of Proverbs, Solomon has sobering words for those who use any form of lust actual sexual encounters, fantasy, or pornographic pictures to make up for feelings of anger or low self-worth: For the lips of an adulteress drip honey, and her speech is smoother than oil; but in the end she is bitter as gall, sharp as a double-edged sword (Proverbs 5:3-4).
Giving in to lust does not break the anger/lust cycle; it only intensifies it. Now we are not only angry and depressed about our problem at work or at home, but we are also angry about our lack of self-control. And on top of our shame, those of us who are Christians also have the Holy Spirit convicting us of sin.
Genuine repentance is a biblical solution, but getting furious with ourselves and vowing it will never happen again do little good. In fact, when we browbeat ourselves (a way of punishing ourselves so that God won't, or so that he will let us off the hook), we actually dig a deeper rut for ourselves and set ourselves up for our next lust fix.
Unless we truthfully deal with the anger/lust cycle and admit it is signaling that a relationship needs repair or that we need the help of a Christian friend or counselor, we may continue in the downward spiral for years. This vicious circle of sin can cause even Christians to spin so fast that right seems wrong and wrong seems right. But returning to Christ's healing is always the answer.
Finally, realize that for most people the gaining of freedom from lust is a long-term process, especially for those who have developed a habit of immoral thoughts and actions. You might consider starting or joining a support group for those who struggle in this area. This can be a men-only or women-only group who testify as to how God has produced freedom and who encourage and support one another in memorizing and meditating on Scripture. These folks also hold each other accountable, pray with each other, and talk honestly about their entrapment. Much healing can come just by confessing our weakness and praying for each other: "Therefore confess your sins to each other and pray for each other so that you may be healed. The prayer of a righteous man is powerful and effective" (James 5:16).
Recently on Most Popular Tab
Have something to say about this article? Leave your comment via Facebook below!
advertise with us
Example: "Gen 1:1" "John 3" "Moses" "trust"
Advanced Search
Listen to Your Favorite Pastors