How to Overcome an Affair
Dena Johnson, Dena's Devos
Friday, February 07, 2014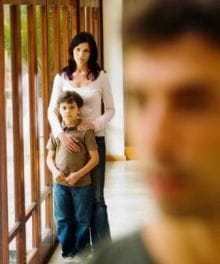 A few months back I wrote about how to start an affair. I was saddened by the overwhelming response that I received because the sheer number indicates just how prevalent marital infidelity is.
I receive emails regularly from those who are suffering because of spousal infidelity. Some are in the early days of pain and fear. Others are shining testimonies of how God has cared for them, carried them through to a place of healing and wholeness. Some have had their marriages restored by God's amazing grace. Others are suffering the additional pain of divorce. Some have seen "regular" adultery rock their lives. Others are experiencing a variation such as a homosexual affair or prostitution.
No matter what the situation, the result is the same: a life that has been wrecked and desperately needs direction and restoration from the One who is the Redeemer of all things.
As I look back over this journey that God has taken me through, I find myself sharing the lessons I have learned. With each person who contacts me, the themes are similar: How do I move forward? Why did God allow this? What good could possibly come out of this? What is wrong with me that I wasn't enough?
Today, I want to follow up on How to Have an Affair by sharing some of the most important lessons I have learned about overcoming an affair. These lessons are specifically aimed at the betrayed spouse; however, I believe many of them will also apply to the spouse who has truly repented of his or her actions.
I could write or talk endlessly on this subject, but I have tried to hit some of the highlights—some of the topics that seem to have the greatest impact when I talk to others walking this path. I have expanded on many of these topics on my blog Dena's Devos. I hope today I can share a little hope for those who have already experienced the pain of adultery. God is the Redeemer!
Express Your Anger
I remember how angry I was, and much of my anger was directed at God. I had married the man he told me to marry, so why was I experiencing this pain? As I ran from God, he pursued me so sweetly and tenderly. He called me to turn back to him, to get my security from him.
As I reflect on that time of anger, I actually find that it is the source of the sweetest memories of my relationship with Christ. I longed to be pursued by my husband, but instead I was pursued by my Savior. I begged my husband to fight for me, our children, and our marriage, but instead God fought a mighty war for my affections. I looked for security in another man, but God beckoned me to find my security in him.
I've often heard that we shouldn't be angry with God or ask him why, but I don't find that in scripture. Instead, I see the Psalmist crying out, "Why have you forsaken me?" (Psalm 22:1). I see Job saying, "Therefore I will not keep silent; I will speak out in the anguish of my spirit, I will complain in the bitterness of my soul" (Job 7:11). Even Jesus while hanging on the cross cried out in anguish, "Eloi, Eloi, lema sabachthani?" (which means "My God, my God, why have you forsaken me?") (Mark 15:34).
If Jesus cried out, "Why?" we should feel free to express our anger to God as well. He will love you through it!
Recognize that You Can't Handle This
The first Sunday after the revelation of my husband's affair, the sermon was entitled You Can't Handle it Yourself. So often we hear that God won't give us more than we can handle. The truth is, we often have so much heaped upon us in this life that we can't handle it.
Recently on Divorce and Remarriage
Have something to say about this article? Leave your comment via Facebook below!
advertise with us
Example: "Gen 1:1" "John 3" "Moses" "trust"
Advanced Search
Listen to Your Favorite Pastors