Is it OK to Date While Separated?
Joe Beam, President, Marriage Helper
Friday, November 16, 2012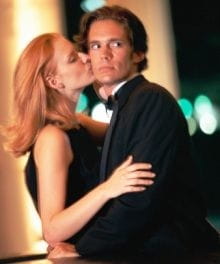 Is It Right to Date While Separated?
Dating is the process of sifting through possibilities to find a suitable significant other. Admittedly, not all people who date look for long-term partners, but even if their intention is for short-term companionship, the process is similar. Having lunch with a friend once per proverbial blue moon is not seen as dating because the goal is casual friendship, not a more connected relationship. Dating moves it to a different category. Every single adult in America knows that.
As long as one is married to one person, she should in no way seek significant relationship with any other person. Attempting to justify it by saying "I'm separated" belies reality. Separated is married. If one wishes to find another significant relationship, why has he not legally ended his marriage?
A person who remains married for religious reasons, but is separated and dating, refuses to face her own conscience. Pretending to do right by remaining married is in reality hypocrisy if one dates another. It is a mind game one plays with herself. God does not participate in that delusion. Typically, neither do her friends; they know the score.
A person who remains married for financial reasons, but is separated and dating, refuses to take responsibility for his own actions. If money is enough reason to stay married, then he should truly be married. If it is not, then he should stop the parasitic behavior and stand on his own two feet.
A person who remains married for the children's sake, but is separated and dating, refuses to be what a parent should be. Children see and hear nearly everything. A parent who thinks she gives her children comfort by not pursuing divorce breaks their hearts if she dates. Because she has not divorced, they hope she and Dad may get back together, but that hope becomes confused when she dates someone else. (Of course, this applies to both parents.) Separation implies their parents could reconcile. If either parent has no intention of ever reconciling, separation creates a mean tease. Either reconcile or bring finality so that they can accept and adjust.
Dating May Lead to Love
I do not know when Dinesh met Denise, or how their relationship developed.
Though I do not know their details, I know the process.
It starts with access. Maybe they worked together, had mutual friends, or went to the same church. It is hard to develop relationship with someone with whom you do not interact. Friendship grows. Typically innocent at first, they find each other attractive in some way – physically, intellectually, emotionally, spiritually, or some combination. As they talk, they gradually open themselves more, becoming vulnerable and transparent to each other as they build trust. Eventually, one of them realizes they have evolved to a deep emotional connection. He begins manipulating conversations to test the feelings of the other. Finally, they admit to themselves and each other that they love and want to be together.
That is how people reach the point that they make statements similar to the one attributed to Dinesh that he "is sure Denise is the one for me."
Sadly, that occurred while he was married to another woman. Separated people, as all married people, have no right to develop that deep emotional connection with anyone other than their spouses.
Separated is not the same as single.
The "New Love" Often Leads to "Insulated Immorality"
I just coined the term because I could not think of the right word or phrase. "Insulated Immorality" works well to describe it.
As one enmeshes emotionally with another person, she biologically and emotionally begins a process of becoming one with that person. That leads humans to touch, kiss, embrace, and…more. It is the natural course of human love.
Recently on Divorce and Remarriage
Have something to say about this article? Leave your comment via Facebook below!
advertise with us
Example: "Gen 1:1" "John 3" "Moses" "trust"
Advanced Search
Listen to Your Favorite Pastors