The Unfaithful Spouse: Should I Divorce or Try to Reconcile?
Joe Beam, President, Marriage Helper
Friday, September 28, 2012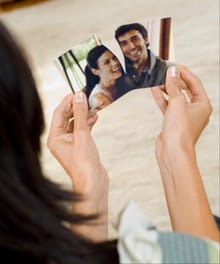 I told her how impressed I was with her maturity. She understood a principle that many seem to miss: Vengeance leads to bad decisions, and bad decisions lead to bad consequences.
Vengeance attempts to make the other person hurt as badly as you hurt. It never fully satisfies because you can never be sure that the other person hurts as badly as you do.
Demand justice, but forego vengeance. Vengeance may hurt the other person, but the emotional damage it does to you may be far worse. Collateral damage, such as the long-term effect on your children, financial stress, or dividing your mutual friends, may well be the worst of all. Vengeance usually hurts the vigilante more than the intended target.
If you intend to hurt the one who hurt you, you will not make a wise decision about whether you should divorce or reconcile. If you wish to make the best decision for your future acknowledge your hurt, but do not let your pain cloud your judgment.
Make the choice that benefits you, your children, and your future, rather than a choice that ultimately hurts you more. To do that, acknowledge your hurt, but do not focus on repaying the hurt.
Third, consider your spouse's heart.
A woman sat in my office after discovering her husband's infidelity. She talked about how her family, especially her father, wanted her to divorce her husband and, in the process, punish him severely for what he had done. After we talked about the danger of heeding advice from family and friends, and the detriment to her own heart and soul if she sought vengeance, I asked her a question.
"Is he a bad man who did a bad thing or is he a good man who did a bad thing?"
She enquired as to why I would ask that question. I explained that good people sometimes do bad things, but that if they are at heart still good people, they may be worth rescuing. Good people who regret bad behavior and want to make things right tend to be better people than they were before their indiscretion.
"So," I asked, "Is he a good man worth taking the risk to rescue, or a bad man that you should get away from and stay away from for the sake of you and your children?"
She decided he was at heart a good man. She took the chance, and they worked out their problems. They have a strong marriage today.
If you find yourself wondering how to tell if a person is good or bad, I suggest you evaluate how he or she was before the infidelity or other bad behavior. Obviously, a person committing adultery is not doing a good thing, though the adulterer temporarily may have deluded him- herself that the unfaithfulness is not wrong. However, if at heart the adulterer actually is a good person – one with strong morals and sense of right and wrong – likely he or she eventually will come to regret the infidelity and seek to make things right. Therefore, rather than considering only the present situation, consider who your spouse is and has always been. That may provide insight into what he or she will be in the future.
If the straying spouse has ended the illicit relationship and wants to make the marriage work, that usually means that at heart she or he is a good person. If the straying spouse continues in the infidelity, he or she may still be a good person at heart who in time will come to his or her senses and regret the unfaithfulness. If you have any reason to believe that your spouse is a good person who did a bad thing, it may well be worth the risk to try reconciling.
Before making your decision about divorcing or reconciling, consider your spouse's heart and evaluate whether he or she is worth rescuing.
Fourth, think of the future as you make your decision
Suzy Welch wrote the book 10-10-10: A Life-Transforming Idea. She explains that when making a decision one should consider the impact in the short- and long-term. She suggests considering the consequences of your decision in 10 minutes, in 10 months, and in 10 years.
Recently on Divorce and Remarriage
Have something to say about this article? Leave your comment via Facebook below!
advertise with us
Example: "Gen 1:1" "John 3" "Moses" "trust"
Advanced Search
Listen to Your Favorite Pastors