Don't Divorce On a Friday: 7 Ways to Save Your Marriage
Dr. David B. Hawkins, Director, The Marriage Recovery Center
Wednesday, June 02, 2010
Do get support. Tell friends and family you need their love and support, but don't need them to become angry and resentful toward your mate. Find a few key people whom you can trust to share your innermost feelings.
Thursday:
Don't ask for reassurances. This shows neediness and excessive dependency. Don't talk about the future, again showing respect for your mate's choices.
Do make plans for your future as you learn to live for a time with uncertainty. Stay active in things that bring you strength and joy. Remain active in church, getting plenty of sleep, exercise and maintaining healthy nutrition. Convey to your mate that although you will miss them terribly, you will survive.
Friday:
Don't sit around waiting for your spouse. Don't act as if your life depends completely on your mate. This gives your mate have an unhealthy sense of power.
Do keep yourself strong, attractive and outgoing. You want to put your best foot forward, using every opportunity to make a positive impression. Every situation counts. Every encounter, even if few and far between, makes an impression.
Saturday:
Don't get pulled into an argument. Don't respond or react to "story starters," where your mate talks negatively about you or your marriage. It takes two to fight, and if you refuse, they stand arguing with themselves.
Do acknowledge your mate's feelings while not conceding to their content. Do note that you don't see things the same as your mate, and leave it at that. Do seek opportunities to have positive conversations with them.
Sunday:
Don't give up. This is a marathon, not a sprint. While your situation may seem critical, you have plenty of time to turn things around. Do develop a Game Plan and stick with it. Day after day, situation after situation, you have many opportunities to make deposits into the Love Bank. Old memories of past challenges will be replaced by new memories. Step by step, "pulling weeds and planting seeds," you can grow a new, beautiful garden. When your mate looks back, you will be standing there in a position of self-respect.
These critical steps—one for each day of the week—in addition to some you may want to add yourself, are a powerful combination, leading to a corrective emotional experience. Used together, these actions convey a sense of self-restraint, self-confidence and optimism and have the power to keep your marriage far from Divorce Court.
Let me know how these strategies work, or share other ideas for ministering to your mate. Please feel free to email me at TheRelationshipDoctor@Gmail.com.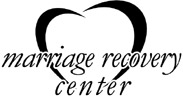 Dr. David Hawkins is the director of the Marriage Recover Center where he counsels couples in distress. He is the author of over 30 books, including Dealing With the CrazyMakers in Your Life, 90 Days to a Fantastic Marriage, and Saying It So He'll Listen. Dr. Hawkins grew up in the beautiful Pacific Northwest and lives with his wife on the South Puget Sound where he enjoys sailing, biking, and skiing. He has active practices in two Washington cities.


Have something to say about this article? Leave your comment via Facebook below!
advertise with us
Example: "Gen 1:1" "John 3" "Moses" "trust"
Advanced Search
Listen to Your Favorite Pastors