God's Design for Marriage: "Be Fruitful and Multiply"
Steve & Candice Watters, Authors, Start Your Family
Saturday, July 16, 2011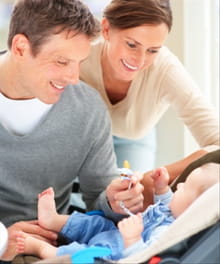 God intended for your marriage to be different. It was His purpose for you to enjoy all the benefits of mutual love, but He also designed you so that your love could spill over fruitfully into a family, a family that reflects His very nature of communal love. Dr. Mohler believes that understanding God's purpose for family is a significant aspect of our purpose in life:
"Our chief end is to glorify God—and marriage is a means of His greater glory. As sinners, we are all too concerned with our own pleasures, our own fulfillments, our own priorities, our own conception of marriage as a domestic arrangement. The ultimate purpose of marriage is the greater glory of God—and God is most glorified when His gifts are rightly celebrated and received, and His covenants are rightly honored and pledged."24
Elsewhere, Dr. Mohler elaborates on those gifts:
"Marriage represents a perfect network of divine gifts, including sexual pleasure, emotional bonding, mutual support, procreation, and parenthood. We are not to sever these 'goods' of marriage and choose only those we may desire for ourselves. Every marriage must be open to the gift of children."25
Instead of seeing children as a threat to the other blessings of marriage, we can embrace the fact that God created all the good things of marriage to work in harmony. Dr. Mohler encourages Christian married couples to "reject the contraceptive mentality that sees pregnancy and children as impositions to be avoided rather than as gifts to be received, loved and nurtured."26
Not even the most creative couples among us can improve on God's design for fruitful marriages. We can trust that His purposes for marriage are good and can satisfy our desires better than any alternatives our culture offers. "The estate of marriage and everything that goes with it in the way of conduct, works, and suffering is pleasing to God," Martin Luther wrote. "Now tell me, how can the heart have greater good, joy, and delight than in God, when one is certain that his estate, conduct, and work is pleasing to God?"27
Originally published April 28, 2009.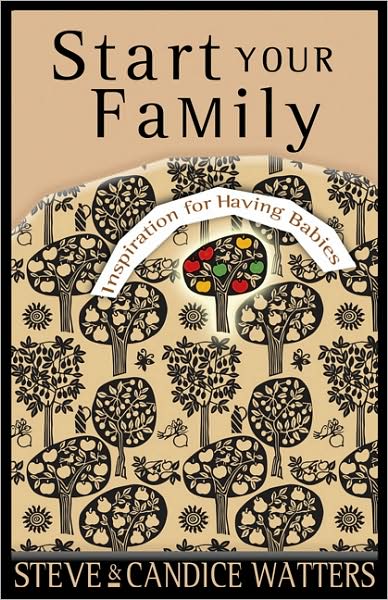 Excerpted from Start Your Family (Moody Publishers, 2009). Copyright 2009 by Steve and Candice Watters. Used with permission. All rights reserved.
---
Steve and Candice Watters founded Boundless.org webzine for Focus on the Family in 1998. Candice served as the Boundless editor for four years until leaving in 2002 to be a freelance writer and editor. She is the author of Get Married: What Women Can Do to Help It Happen. Steve is director of young adults for Focus on the Family. He is the author of Real Solutions for Overcoming Internet Addictions. The Watters met at Regent University where they earned their master's degrees in Public Policy. They have four children.
Have something to say about this article? Leave your comment via Facebook below!
advertise with us
Example: "Gen 1:1" "John 3" "Moses" "trust"
Advanced Search
Listen to Your Favorite Pastors