Date Your Wife: Men Have Responsibility and Power
Justin Buzzard, Pastor, Garden City Church
Monday, August 27, 2012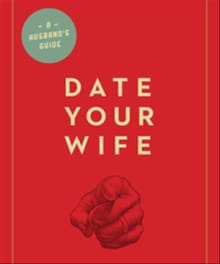 There's a saying that Ed learned from his mom. Ed used to quote it to me, and I found myself thinking about the saying as I watched Ed lead his wife through that week of hell. Ed's mom used this saying to teach her son the true nature of responsibility.
Responsibility: My response to his ability.
You crush a man if you only talk to him about responsibility. You empower a man if you talk to him about responsibility—about living life in response to the power and ability of God.
Manhood, husbandry, and Genesis 2:15 were never meant to be carried out in isolation from God. God gave the first man, and God gives us men, a mission that can be completed only through dependence. God doesn't demand men live life on the basis of their own resources; he summons us to live in confident dependence on his resources. He has the power. Our responsibility is to respond to his ability.
Jesus wakes us up to the life we were created to live—a life powered by God, not self. When Jesus gets a hold of a man, he makes a man new. He gives power. Jesus takes men with dead batteries and puts them in relationship with the living God. It's as though men experience Genesis 2:7 all over again:
Then the Lord God formed the man of dust from the ground and breathed into his nostrils the breath of life, and the man became a living creature.
Life feels new. The breath of life, the power and Spirit of God, begins taking over the operating system of a man's life. Trajectories change. Husbands who were stuck begin to move forward, begin to steer their marriage in a new and better direction.
Death does this. Sometimes it takes death to show a man where true power comes from. Sometimes it takes death to make a man come alive to the real mission of manhood and marriage: living life and dating your wife in response to God's ability, not your ability.
Ed received the power long before his son died in his arms. Ed had become a new man many years earlier. But my dad didn't come alive until he heard the doctor's diagnosis: "Your wife has cancer." And my old friend didn't come alive until he heard the bad news: "Your wife's had an affair." It took the news of death for these husbands to hear the news of life: real power comes from outside you, not inside you.
Men carry burdens they were not meant to carry. Like many men, my dad grew up on Simon and Garfunkel, listening to "I Am a Rock":
I am a rock,
I am an island.
And a rock feels no pain;
And an island never cries.
That chorus defines manhood for many men. But all this collapses the day the rock feels pain, the day the island cries. When the battery dies, when a man realizes that he's not a rock, then he's ready to build his life and his marriage on the real Rock. And that Rock is full of power. And that Rock feels pain.
Take Action
1. Quit your excuses. Don't give God or your wife (or yourself) your excuses anymore. Say sorry. Repent. Ask forgiveness. Own up to your old ways; don't make excuses.
2. Reassess the definition of responsibility that is driving your life.
3. Ask God to make you new.
4. Read the entire New Testament over the next three months, circling the following five words every time you spot them: power, gospel, grace, new, and life.
Justin Buzzard is founder and lead pastor of Garden City Church, a new church plant in Silicon Valley. Buzzard has been dating his wife for nine years and is the father of three young sons. He earned an MDiv at Fuller Theological Seminary and is the author of Consider Jesus. He speaks widely, writes at JustinBuzzard.net, and is on Twitter @JustinBuzzard.
Publication date: August 27, 2012
Recently on Relationships
Have something to say about this article? Leave your comment via Facebook below!
advertise with us
Example: "Gen 1:1" "John 3" "Moses" "trust"
Advanced Search
Listen to Your Favorite Pastors