Partners With Pure Hearts: Zacharias and Elizabeth
Jim and Elizabeth George, Authors
Monday, March 18, 2013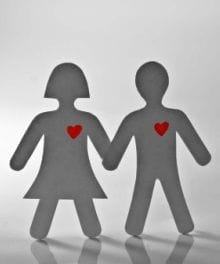 To read the whole story of Elizabeth and Zacharias, read Luke 1:5-80.
Adapted from: a couple after god's own heart. Copyright© 2012 by Jim and Elizabeth George. Published by Harvest House Publishers, Eugene, Oregon. www.harvesthousepublisers.com Used by Permission.
In the days of Herod, king of Judea, there was a priest named Zacharias, of the division of Abijah; and he had a wife from the daughters of Aaron, and her name was Elizabeth. They were both righteous in the sight of God, walking blamelessly in all the commandments and requirements of the Lord. But they had no child, because Elizabeth was barren, and they were both advanced in years... (Luke 1:5-8)
Lessons for Wives from Elizabeth
1. Your dreams don't always come true. Elizabeth was a blessed woman. To begin her list of blessings, she was a daughter of a priest of   Israel. She could trace her lineage back to Aaron, the first high priest of   Israel. In fact, she bore the name of Aaron's own wife, Elisheba or Elizabeth, which means "God is my oath." And she had married a respected priest. Everyone had predicted a long life with many children for this special couple. But sadly, real life hadn't turned out as predicted. And instead of seeing her as blessed, the religious community saw Elizabeth's barrenness as a curse from God.
How is life turning out for you? Maybe your dreams are all coming true, or maybe you feel like you're still waiting for life to get started. Maybe you feel like there's too much pain and disillusionment to handle. Life has a way of putting detours, roadblocks, and immovable barriers in your path. This was Elizabeth's story—a life of dashed dreams. But rather than have a pity party, Elizabeth chose to gain spiritual strength from her condition. She refused to allow her sorrow to drag her down. Instead, she reached out to grab hold of God's strength.
How do you cope with discouragement, disappointment, adversity, and dashed dreams? Take a lesson from Elizabeth, whose name means "God is my oath." No matter what your situation, look to God for strength each day. A woman after God's own heart does not look at the day's problems; she looks at the power of her God to assist her with those problems! Like Elizabeth, cling to God, whatever your circumstance.
2. You can rise above bad circumstances. Proverbs 31:12 tells us that a virtuous wife "does [her husband] good and not evil all the days of her life." As a woman who was called "blameless" by God, Elizabeth was that virtuous wife. The stigma of barrenness had to have weighed heavily on her. This burden could have affected her personality and attitude. It would have been easy for her to sink into depression, despair, and discouragement. But Elizabeth didn't. She sought to live a pure life according to the Law, to be a "blameless" wife, to soar in the joy of the Lord in spite of her situation.
Elizabeth's life response to adversity was a "God thing." Only God could produce contentment and peace in her life circumstances. When your strength is waning, when you sense sadness or despair creeping into your soul, look to God's Word. It will give you abundant strength to face discouragement and adversities day by day. God's Word will light up your dark path of despair and disappointment. There's no need to get lost in a dark hole of hopelessness. Follow the light to productivity and peace of mind—to hope.
Recently on Relationships
Have something to say about this article? Leave your comment via Facebook below!
advertise with us
Example: "Gen 1:1" "John 3" "Moses" "trust"
Advanced Search
Listen to Your Favorite Pastors