Partners With Pure Hearts: Zacharias and Elizabeth
Jim and Elizabeth George, Authors
Monday, March 18, 2013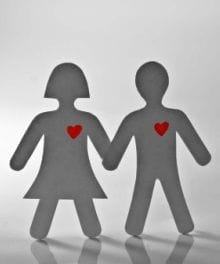 3. It's always possible to grow spiritually. Elizabeth endured years of scorn from her community. How could she have weathered the ridicule? Luke 1:6 answers that for us: She walked "in all the commandments and ordinances of the Lord," which meant she was blameless. She didn't succumb to jealousy, or lash out, retaliate, try to defend herself or set the people straight, or spend hours each day thinking of ways to get even with her tormentors. She didn't blame Zacharias, and she didn't blame God, walk away from Him, or give up.
No, Elizabeth chose to spend the hours of her day drawing near to God, refusing to worry about what she didn't have, and focusing on what she did have. She didn't care what the people were thinking about her, but she sure cared what God thought about her! Her heart was devoted to living for God and according to His Word.
Elizabeth was an amazing woman and a wife after God's own heart. She matched her husband, the priest, with her own spiritual maturity…which is a good word for all Christian wives! Even in marriage and maybe as a result of marriage, you need to be purposefully growing spiritually.
You cannot control your husband's growth, but you can control yours. What will that growth produce in you? You will become a wife who walks by the Spirit. A wife filled with God's love, joy, peace, patience, kindness, goodness, faithfulness, gentleness, and self-control—His fruit of the Spirit (Galatians 5:22-23). You do your part to be blameless, and pray that your husband will want to follow Zacharias's example in his walk with God.
4. First things first. Do you realize that the time you spend reading and studying God's Word and kneeling in devoted prayer are holy times of preparation, not only for yourself, but for ministry to others? And that ministry starts right in your own home. The effectiveness of your ministry to your husband and children and to others will be in direct proportion to the time you spend away from people and with God in a daily quiet time of preparation. Others who need help or encouragement will be drawn to your godly influence.
What kind of others? Maybe others like…Mary! While the angel Gabriel was telling Mary that she would bring the Savior into the world, he informed her that her relative, Elizabeth, was also going to have a baby. With no one around who could help her understand what was happening, Luke 1:39. As a godly "older woman," Elizabeth would definitely have wisdom to offer Mary, a teenager. Sparks flew as these two blessed, committed-to-the-Lord women sat down together and blessed one another, magnified the Lord, and affirmed their roles in God's plan.
Lessons for Husbands from Zacharias
1. It's all about your heart. As a Christian man and husband, you want godliness to be the foremost quality in your life, right? So Zacharias, a man of God, provides clues about how you can be a man and husband after God's own heart. Here's how Zacharias's heart and inner life are described: He was righteous before God, and he was "blameless" (Luke 1:6).
Many husbands appear righteous in the public eye, and especially at church. They play the "church game" extremely well. They profess faith in Christ and display all the outward activities of godliness. But they fail in the sight of God. They are not blameless in their daily life—nor are they even trying to be. Zacharias, however, walked with God on a daily basis—for decades, even well into his senior years…until the day he walked right into heaven!
Recently on Relationships
Have something to say about this article? Leave your comment via Facebook below!
advertise with us
Example: "Gen 1:1" "John 3" "Moses" "trust"
Advanced Search
Listen to Your Favorite Pastors