Partners With Pure Hearts: Zacharias and Elizabeth
Jim and Elizabeth George, Authors
Monday, March 18, 2013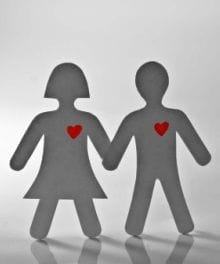 4. Be faithful in all things, large and small. Do you ever feel like your job is boring, insignificant, and fruitless? If anyone might have thought their occupation was a little dull, it could have been Zacharias. It is estimated there were at least 1000 priests in each of the 24 divisions that serviced the temple. You do the math—that's 24,000 priests, and each one served only two weeks per year in the temple. Now for some more math: That means each priest waited around for 50 weeks just to do his job. It was a significant job, and a huge privilege, but with that many priests and all the downtime, some of them might have felt their job was a tad insignificant.
But again, Zacharias was not your typical guy. He realized he was serving God, regardless of what role he was given, regardless of waiting for his date-of-service to roll around. Yet God greatly honored Zacharias's faithfulness as he was one of the select few who were ever chosen to offer up incense in the Most Holy Place. You can clearly see a powerful model of faithfulness in this humble priest.
Faithfulness is required of you too. Here's why: You, as God's servant, are to be found faithful (1 Corinthians 4:2). You are to be faithful in word and deed (Colossians 3:17). And faithfulness is a fruit of the Spirit (Galatians 5:22). Bottom line? Faithfulness is a godly quality. So be faithful on your job. But at the same time, don't neglect to be faithful to nurture your wife and family in the things of God. Be faithful to provide for your family—and be especially faithful to your vows to love, cherish, and honor your wife.
Building a Marriage that Lasts
I have to say that my wife, Elizabeth, truly understands and lives her roles and responsibilities as a wife. And I thank God that she desires to be a woman and wife after God's own heart. But still, I can't force her to read her Bible, pray, go to church, or be part of a Bible study. She must make those decisions herself. Sure, I can pray, hint, suggest, and encourage her, but in the end, Elizabeth must have the inner desire to grow.
And the same applies regarding me. Elizabeth can't make me grow as a Christian man, husband, or spiritual leader. I have to want to grow.
The same applies to you and your wife. Neither of you can make the other grow or want to grow in the things of the Lord. So what can a couple do?
First, talk ! Talk about it. Just as communication is the key to your marriage, it is a key to setting a plan for growth. Talk about what each of you is or isn't doing in the spiritual growth department. Then talk about what you wish would happen, what you think it would take to grow. Talk about what kinds of materials you could use and tools that would help (maybe a Bible with study notes, a Bible reading plan, a devotional on the names or attributes of God, or the life of Christ, that you can read together). You are a unique couple, so aim for a plan that works well for the two of you.
Your ultimate goal is that both of you—as husband and wife—commit to keep growing spiritually. And this is where the challenge starts. A commitment to grow, and to do it together, is a huge step. So do whatever it takes. Consider making a pact. Maybe you could even write out a pledge to each other.
And factor in a few fun things in your new joint effort! Set up a weekly date to talk about your week, what you learned, where you struggled, changes you've seen in yourself and in each other. One couple Elizabeth and I know have gone to a fast-food eatery for a baked potato every Wednesday night—for 30 years! It's a standing, forever date they both relish. Again, do whatever it takes to solidify and encourage your mutual desire to grow spiritually.
Recently on Relationships
Have something to say about this article? Leave your comment via Facebook below!
advertise with us
Example: "Gen 1:1" "John 3" "Moses" "trust"
Advanced Search
Listen to Your Favorite Pastors