Why It's Important for Your Husband to Dream
Cindi McMenamin, Author
Tuesday, October 18, 2011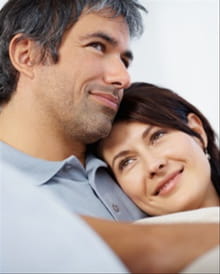 Editor's Note: This is Part 1 of a 2-Part Series.
Do you ever feel threatened by your husband's dreams?
As I was writing my book, When a Woman Inspires Her Husband, I realized I had unintentionally become a dream destroyer to my husband by not embracing his dreams as expressions of his heart.
Proverbs 20:5 says "A plan in the heart of a man is like deep water, but a man of understanding draws it out." And I believe a woman of understanding can not only draw out the purposes and dreams in the heart of her man, but she can encourage him to keep dreaming, and eventually pursue those dreams, as well. On the other hand, I have witnessed many wives, perhaps unknowingly, stifle the dreaming heart of their husbands.
Facing your fears
A woman has the ability to snuff out dreams in the heart of her husband through her fear of what she believes is unsafe or too expensive, an intolerance for what she believes is foolish, or a lack of understanding of the importance for him to live from his male heart. I'm ashamed to admit that I've been a dream destroyer of Hugh's, at times, although unintentionally. For me, it's usually centered around concerns for my husband's safety (like when he wants to scale the top of another mountain) or concerns for our family budget (like when he talks about traveling to another country). Maybe you've dampened the dreams of your husband, too, by your response to the verbalization of his dreams, or by not encouraging him to dream in the first place. But it's not too late for you and me to help resurrect those dreams within their hearts and be a helper to our husbands in seeing their dreams through.
"If a husband wants to do something adventurous but doesn't include his wife, it doesn't mean she's any less important," Hugh told me. "It just means he wants an adventure."
Whether your husband's dreams sound outrageous, impractical, too expensive or just too risky, they are nonetheless, his dreams. And a man needs those dreams to keep his life in focus. We've seen far too many men give up their dreams altogether and settle for what life brings them.
Recognizing their need to dream
"Too many men are doing something they have to do to make money and not what they really want to do when it comes to living from their hearts," my husband told me. As a pastor, he sees many men suffer through burnout or depression because their jobs are draining them of energy and passion. What they really need is something to revive their heart and remind them of why they're alive, he said. That sometimes comes in the form of a dream.
"If I'm not careful," one man told me, "I'll spend my entire life working and never really do anything that I've dreamed of. My life will consist of one long resume of work. That's why it's important for a man to keep dreaming, and for his wife to come alongside him and give him permission to reach for something more in life, even if that more is something as simple as a long vacation, a car he's always admired, or a feat he's always wanted to accomplish."
Sometimes those dreams are in the form of adventures that your husband feels he's never experienced and needs to. Deep within his heart is a drive for adventure, a desire to test his limits, and a need to engage the deep longings of his masculine soul. Men are all about the adventure… and they sometimes need their wives to affirm those dreams and help make them happen.
Recently on Relationships
Have something to say about this article? Leave your comment via Facebook below!
advertise with us
Example: "Gen 1:1" "John 3" "Moses" "trust"
Advanced Search
Listen to Your Favorite Pastors