Why It's Important for Your Husband to Dream
Cindi McMenamin, Author
Tuesday, October 18, 2011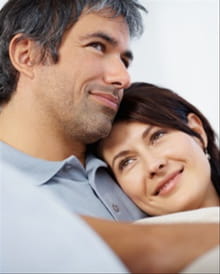 Sometimes it's a phase
Granted some dreams on the heart of your husband may just be for a season. We might say it's a "phase" he is going through. Or maybe some dreams represent challenges that, once accomplished, give them the sense of having reached that dream so they can move on to something else.
After getting married, Bob dreamed of getting his scuba diving license. His wife, Mary, took a diving class with him. But she ended up hating it.
"The equipment was heavy and uncomfortable and being out in the open sea was much different than the training pool where she took her class," Bob said. "She really didn't like it. It was unfortunate and it would've been kind of cool to have a built-in dive partner, but she didn't discourage me from continuing to dive."
Rather, Mary encouraged Bob to dive with some buddies.
"I think she was happy that she didn't have to go," Bob says, laughing about it now. Mary was happy to let her husband live that dream and adventure without her, which he did for a few years. He went on a few more dives, and taught diving classes for awhile. But when they started having children, he gave up diving and hasn't gone back.
"I never really felt like I was missing anything, having not continued it all those years the kids were growing up," Bob said. For him, it was important to pursue the dream while it was brewing in his heart.
Dreaming stretches his faith
I once heard a man, in passing, say that a dream is just that. It's something that is out of reach. And therefore there's no possibility of, nor reason for, pursuing it. He called himself a realist. But I would call him a cynic. And I believe the cynicism is indirectly aimed at God. I'll tell you why.
God is a big God who makes big dream-like claims in His Word:
In Genesis 18:14, God said to Abraham "Is anything too difficult for the Lord?" when his wife, Sarah, laughed at the thought that her dream to have a child would come true when she was 90 years old.
In Matthew 21:22, Jesus said "If you believe, you will receive whatever you ask for in prayer." And in John 16:24, He said: "Until now you have not asked for anything in my name. Ask and you will receive, and your joy will be complete."
In Ephesians 3:20, God is described as the One who is "able to do immeasurably more than all we ask or imagine."
And in James 4:2, we are told "You do not have, because you do not ask God."
Now, God's Word clarifies some of these "ask and it's yours" statements. In James 4:3, we are told: "When you ask, you do not receive, because you ask with wrong motives, that you may spend what you get on your pleasures." (There's the reason God doesn't grant you or your husband's dream to win the Lottery!) But when our dreams are similar to God's dreams for us – and do not tear down our bodies, our minds, our hearts, our homes, our marriages, or our relationships – He is pleased to grant them.
Psalms 37:4 instructs: "Delight yourself in the Lord; and he will give you the desires of your heart." The next verse tells us to "commit" our way to the Lord and trust in Him. Those are the conditions He puts around our requests and our dreams. In other words, as we put God first, He delights to grant our hearts' desires.
Do you realize that encouraging your husband to dream is not setting him up for failure but it is stretching his faith and enlarging his view of God? And whether he's a believer or not, he needs a big view of God…even if just by seeing your faith that God is the redeemer and restorer and the giver of every perfect gift under heaven.
Next week: "Part 2: Five Ways to Encourage Your Husband to Dream"
Cindi McMenamin is a national speaker and the author of several books including When Women Walk Alone, Women on the Edge, and When A Woman Inspires Her Husband (from which this article is an excerpt). She and her husband, Hugh, have also co-authored the book When Couples Walk Together. For resources and free articles of encouragement to strengthen your soul or your marriage, see her website: www.StrengthForTheSoul.com.
Recently on Relationships
Have something to say about this article? Leave your comment via Facebook below!
advertise with us
Example: "Gen 1:1" "John 3" "Moses" "trust"
Advanced Search
Listen to Your Favorite Pastors