Successful Marriages Take Time
Pam and Bill Farrel, Contributing Writers
Monday, February 27, 2006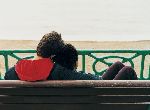 How much time does it take to stay in love for a life time? In our book, Red Hot Monogamy, we explain the minimum time commitment we have seen necessary to maintain the connectedness needed for a healthy strong marriage. Don't just make time for love on Valentine's Day - commit to make T.I.M.E. for love year round:
Ten – twenty minutes to talk together alone everyday. It is amazing how just making time to talk about things more important than who is going to pick up the milk will reconnect and rekindle your hearts.

We first learned the skill and importance of dialoguing when we, as newlyweds, went to a United Christian Marriage Encounter. We saw the intense power of connection after we had each written a simple love letter on a topic then read the letter aloud to one another. The process is simple, but the results are profound. Many of the most happily married couples we know, those with a spark in their eyes even after 30, 40, 50 years together have found the magic in the small things: a cup of coffee and conversation in the morning or a walk around the block in the evening.
Invest in a weekly date night (or date breakfast or lunch) together for at least 4 hours. (It takes a couple hours to emotionally reconnect) We believe in the weekly date time so much that we actually schedule two of these a week because sometimes (no, many times) — life interrupts the best laid plans, so having twice as much time as we actually feel we need each week for a date ensures that even on the busiest weeks we get at least the minimum. We also believe in scheduling sexual intimacy, which gives you something to look forward to on the most hectic of weeks! (One happily married pastoral couple chose Wednesday after evening service. Often she will call him at work and whisper to him, "It's Wednesday!" His whole day seems better after that call!)
A weekly date doesn't have to cost much either. Here are a few ideas you can pull off for a penny:
• If you hear "your song" on the radio, simply call his/her cell phone and hold your phone up to the speaker and let the song do the romancing.

• Create a photo postcard of the two of you and on the backside, write a thank you for that special memory and an invitation out to another romantic activity.

• Recreate your first date. If you can still fit into it, wear the same clothes. If not, at least go to the same places.

• Check a book out of the library or buy a book of love poems. Sit in front of the fire place in each other's arms and take turns reading poems to each other. Or write one yourself and read aloud.

• Create a series of thank you notes. Send one a day for as many days as you can think of things to thank your mate for. One line on each card day after day will make a bigger impact.

• Each of you take a blank set of Post it notes (each choose your own color) and write sensual things on each page, then exchange the notes randomly. Place them on the mirror, the rear view mirror in the car; on his golf clubs, in her briefcase, inside his shoe, etc . . .try to find the most outrageous spot to place the love note.

• Use everyday items to send a unique set of messages, for example, use the title of a candy bar with a note that says, "You are a 'Big Hunk'" or a note on a box of cereal reading, "You are my 'Life.'"

• Write your own "feature" article about your spouse who was just named, "World's greatest Lover." Include all their best traits as a lover, add in a picture of this famous lover and frame it.
Have something to say about this article? Leave your comment via Facebook below!
advertise with us
Example: "Gen 1:1" "John 3" "Moses" "trust"
Advanced Search
Listen to Your Favorite Pastors