The Consequences of Adultery
Joe Beam, President, Marriage Helper
Tuesday, September 20, 2011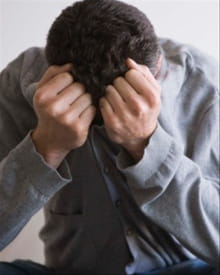 "God will bless us if we divorce our mates and marry each other. It's right there in the Bible."
"Really?" I replied. "Please enlighten me."
He was entangled with a woman at his church. Each was married to someone else, but now both professed undying love and devotion to the other. Each complained bitterly about their current marriages and praised God for bringing them together.
"David and Bathsheba" he said. "They committed adultery, which was wrong, but God saw their great love for each other and gave her to David as his wife. He blessed David's life after that. He even lists Bathsheba in Matthew as one of Jesus' ancestors. So while God is not FOR adultery, when He sees the great love a couple has for each other, He will allow them to be together and will bless their union. God will bless us just as he did them."
He did not say it smugly, just simply. The truth as far as he was concerned was so clear that there was no need for smugness.
That is when I walked him through that Bible story from first to last.
The Story, Part 1 – 2 Samuel 11
David sent Joab to lead Israel's army in battle while he remained in Jerusalem. Unable to sleep, he walked on his flat roof and saw a gorgeous woman bathing in the moonlight. He sent for her. She came. They committed adultery.
She conceived.
When David realized that the child was his, he tried to conceal his adultery by arranging for Uriah to come give a field report. The hope was that he would spend the night with his wife and later believe the child to be his own. However, Uriah refused to go home because, "The ark and Israel and Judah are staying in tents, and my commander Joab and my lord's men are camped in the open country. How could I go to my house to eat and drink and make love to my wife? As surely as you live, I will not do such a thing!" (verse 11)
Did Uriah's words about not enjoying the pleasure of his home because of his sense of duty and loyalty break the king's heart? After all, David had enjoyed the pleasure of Uriah's home. How did the mighty warrior of God react to this loyal man's faithfulness? David had him killed.
Reality
This was not a love story that started badly and ended well. It is a sin story that starts badly and ends worse.
First, there is no indication that David and Bathsheba loved each other. A one-night-stand may possibly lead to a deeply felt relationship, but that rarely happens (ask the millions who have done it). The only mention of what Bathsheba felt is in reference to hearing that her husband was dead; the Bible says she mourned for him. (verse 26) If she was similar to the people I work with, the guilt of being pregnant by another paled in comparison to her fear that God killed her husband because of her sin (there is no indication she knew that David had Uriah murdered). If she had been praying that she would not be caught and punished, feeling guilt over Uriah's death would be nearly automatic.
Also, there is no indication that she and Uriah had a bad marriage or that she was not happy being his wife. The fact that she slept with David in a singular event (no other relationship is mentioned or implied whatsoever) certainly indicates a problem, but it may well have been with herself rather than with her marriage. Nothing in the story hints that she pursued a relationship with David, or he with her.
Think about it: David focused on keeping his adultery a secret rather than on gaining her as his wife. If he had been longing for her, the first move would have been to have Uriah killed rather than trying to deceive him into thinking he had impregnated his wife. By attempting that ruse, David showed he did not intend to marry Bathsheba, but had every intention of her remaining married to her husband. David did not kill him to get his wife; he killed him to hide his sin.
Have something to say about this article? Leave your comment via Facebook below!
advertise with us
Example: "Gen 1:1" "John 3" "Moses" "trust"
Advanced Search
Listen to Your Favorite Pastors