The Consequences of Adultery
Joe Beam, President, Marriage Helper
Tuesday, September 20, 2011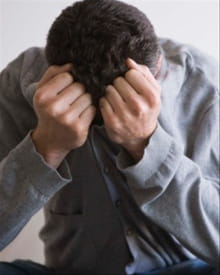 Ahithophel turned against David, as one might expect. He convinced Absalom to rape his father's concubines in view of all Israel. (2 Samuel 16: 21, 22) Later, Ahithophel counseled Absalom on how to win the war against David. When Absalom would not listen, Ahithophel knew how it would end, and hanged himself. (2 Samuel 17:23)
David did not hurt only those who were his blood; he hurt those who had served the kingdom faithfully. Many people paid dearly for what David had done.
The End of the Story
Did David hurt? Was he sorry?
"For I know my transgressions, and my sin is always before me…I sinned and [have] done what is evil in your sight; so you are right in your verdict and justified when you judge." (Psalm 51:3, 4)
"My sacrifice, O God, is a broken spirit; a broken and contrite heart," (Psalm 51:17)
If we interviewed David to ask if the pain was less because God forgave him and blessed him in the remainder of his life, what would he say? We know the answer to that, do we not?
God rescues. God forgives. However, God, as a wise father, allows us to reap what we sow. (Galatians 6:7, 8)
The question should never be, "How can I find a way to have God bless me in spite of my sin?" It should always be, "What does Goes want me to do?"
With David, the answer was simple, "The thing David had done displeased the LORD." God wanted him to be pure.
My final words to the man who compared himself to David were, "Stop your sin. Face the consequences as they now are rather than what they will progress to be. Do it for your own sake. Do it for the sake of those you love. Do not trade those you love, or anyone else, for your desire.
Joe Beam founded LovePath International, an organization that provides marriage help to hurting couples. LovePath International specialize in helping people end affairs, as well as healing their marriages to find the blessings that come from truly surrendering to God. If your marriage or the marriage of someone you know is in trouble, click here.
Have something to say about this article? Leave your comment via Facebook below!
advertise with us
Example: "Gen 1:1" "John 3" "Moses" "trust"
Advanced Search
Listen to Your Favorite Pastors