The Husband's Sanctifying Role in Marriage
Bob Lepine, Author
Monday, August 17, 2009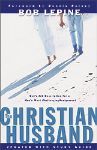 Now, whom was Abram worried about? Not Sarai. He wanted to protect his own skin. Since everyone thought Sarai was Abram's sister, all the Egyptian men figured she was fair game. She was taken to Pharaoh's house and was about to become a part of the harem when God stepped in. He sent a plague on the house of Pharaoh and made it known to Pharaoh that Sarai was a married woman.
Pharaoh was not happy with Abram for perpetrating this hoax. In the providence of God, Abram and Sarai were able to get out of Egypt alive.
Whether it involves viewing pornography or telling a lie, like asking your wife to sign a dishonest income tax return, a husband who encourages his wife to sin is falling short of the example of Christ. We are called to live holy and blameless lives, and to invite our wives to follow us as we follow Christ.
As we turn away from sin, we are also to lead our wives in the paths of righteousness for his name's sake. This involves active encouragement and discipleship as we seek to see our wives grow in their walk with the Lord.
There are three primary ways in which we can encourage our wives to grow. The first is to do all we can to help them grow in their personal walk with Christ. We should help provide time for our wives to be in prayer and in their study of God's Word. We can point them to resources for this and can suggest other books to read or tapes to listen to. We can also make it possible for them to have extended times away for personal retreat and solitude.
Second, we ought to take the initiative and encourage them to grow with us. We should set aside time to read with them, to pray and study together. Some husbands I know make it a practice to read a book together at night, before bed, taking turns reading the chapters out loud. Another friend sets aside a three-hour chunk of time each week for reading and study together with his wife. Even a one-page devotional each day will give you an opportunity to grow together.
Finally, a husband can lead his wife to corporate worship. He should be the one leading them to participate in Sunday worship, as well as Bible studies and fellowship with other believers. He should make possible the opportunity for her to be a part of women's Bible study groups. It is his responsibility to make sure he and his wife have plenty of opportunity to grow in their relationship with Christ. And if she has a question about the Scriptures, he needs to stand ready to help her find the answer (see 1 Cor 14:35).
Christ has cleansed us, the Bible teaches, "by the washing of water with the word" (Eph 5:26). Most Bible scholars believe that verse is a reference to our baptism and to our profession of faith ("the word"). The writer of Hebrews, however, has a different kind of cleansing in mind when he talks about how drawing near to Christ leads to our sanctification. "Since we have a great priest over the house of God," he says, "let us draw near with a sincere heart in full assurance of faith, having our hearts sprinkled clean from an evil conscience and our bodies washed with pure water" (Heb 10:21-22).
In John 17 Jesus prays for his followers that God will "sanctify them in the truth." God uses his truth -- his Word -- as his means of grace to make us more like himself. In that way God's Word is like water: the more we're immersed in it, the more it does its work of cleansing us and making us more like Christ. As we read, study, memorize, and meditate on God's Word, he will use his Word to change us. That's why Paul exhorts us to "let the word of Christ richly dwell within you, with all wisdom teaching and admonishing one another" (Col 3:16), and why David reminds us, "Thy word I have treasured in my heart, that I may not sin against Thee" (Ps 119:11).
Have something to say about this article? Leave your comment via Facebook below!
advertise with us
Example: "Gen 1:1" "John 3" "Moses" "trust"
Advanced Search
Listen to Your Favorite Pastors