Transform Your Marriage through the Power of Prayer
Whitney Hopler, Crosswalk.com Contributing Writer
Saturday, March 10, 2012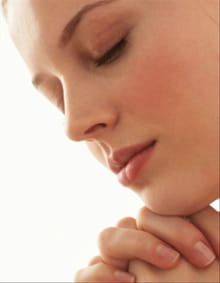 Pray about forgiveness that doesn't come easily. Ask God to help you and your spouse always be humble enough to forgive each other and remember how much He has forgiven you both. Pray for God to let his love and mercy flow through you, so you can easily let go of offenses. Ask God to make you aware of your own sins and quickly confess them to Him and your spouse. Confess any grudges you're holding onto as sin.
Choose to answer God's call to forgive - no matter what your feelings - and trust God to help you forgive and give you fresh love for your spouse in the process. Ask God to help you love the way He does, so you can be cleansed from all unrighteousness.
Pray about depression or negative emotions that are spoiling the atmosphere. Ask God to free you from the effects of negative emotions (like depression, anxiety, fear, rejection, or loneliness) that have influenced your marriage. Pray for deliverance from all negative attitudes that you or your spouse have allowed to control or damage your lives. Ask for healing, and the ability to sense God's constant presence with you. Praise and thank God for His ongoing work in your lives. Look beyond your temporary circumstances to God, and place all of your hope in Him.
Pray about children dominating your lives. Ask God to give you and your spouse wisdom about how best to raise your children - from discipline to privileges. Pray to be able to see what you all need to see about yourselves and each child. Ask for the strength to keep your parenting duties in the right balance so you can focus well on your children without neglecting your marriage relationship. Pray for the ability to keep your marriage a high priority, no matter how busy you are with parenting. Release your children into God's hands and trust Him with every aspect of their lives. Pray for and with your children often.
Pray about finances getting out of control. Remember that it's God who has given you the ability to earn money, and everything ultimately belongs to Him. Ask God to give you and your spouse the wisdom and discipline to manage money well. Pray for the help you need to work diligently to earn money, give generously to support God's work on earth, avoid foolish spending decisions and debt, and save consistently.
Ask God to help you and your spouse agree completely on financial decisions. Place your trust in God rather than in money, so you'll be secure no matter what the current state of your finances.
Pray about addictions or other destructive behaviors that are manifesting. Ask God to protect you and your spouse from any kind of self-destructive behavior. Pray for Him to open your eyes to see if you've allowed any habits into your lives that have the potential to harm you - and if so, to free you from their grip. Take all your concerns to God in prayer instead of looking for relief from other sources that will give you only temporary comfort and harm you in the process. Ask God to help you and your spouse be completely honest with each other so that neither one of you hides anything from the other. Pray for ears to hear your spouse without resentment if he or she confronts you about a problem. Ask for the strength you need to resist temptation.
Pray for God to show you whatever sinful attitudes and behaviors you need to confess and repent of before Him; then do so. Ask God to restore all the destruction that has occurred in your lives and empower you and your spouse to enjoy the abundant life together that God intends.
Pray about outside influences polluting your sexual relationship. Ask God to protect you and your spouse's sexual relationship. Pray for the ability to always put each other first instead of hurting each other through selfish decisions. Ask God to send His Spirit to empower you to overcome lust and anything else that can draw your hearts away from each other. Pray for the strength you need to avoid temptations. Ask God to reveal every hidden sin in our lives so you each can confess and repent. Pray to learn to live in a way that pleases God. Ask God to help you pay attention to your spouse's needs and desires, and fulfill your spouse sexually. Pray to always be attracted to one another and faithful in both thought and deed.
Have something to say about this article? Leave your comment via Facebook below!
advertise with us
Example: "Gen 1:1" "John 3" "Moses" "trust"
Advanced Search
Listen to Your Favorite Pastors