Beyond the 25th: Celebrating the Season of Christmas
Kimberlee Conway Ireton, Author, Circle of Seasons
Tuesday, December 09, 2008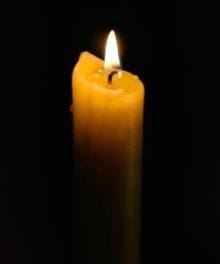 When I was a child, my sister and I would leave the church after the Christmas Eve service exuberantly, wild with excitement that Christmas was finally here. It was usually foggy in the middle of the night in California's Central Valley, thick blankets of cold pressing on us as we walked (or rather, my parents walked; my sister and I skipped and hopped and ran) back to our car. Once home, we did not open gifts. Instead, we cuddled up in front of the fireplace and drank hot cocoa before heading to bed.
Though many of my friends would come to the Christmas Eve service having already opened their presents, in my family, the opening of gifts was reserved for Christmas morning. My father's mother had died on Christmas Eve, so the day was a painful one for him. He wanted to honor her memory by refraining from the distraction of opening presents.
Now that I'm grown, I also refrain from opening gifts on Christmas Eve, in part because I grew up that way, but also because my husband's birthday is December 24. I want him to have the chance to celebrate his birthday without it being co-opted by Christmas. So Doug is the only one who gets to open gifts on Christmas Eve, and they're wrapped in birthday paper, not Christmas paper.
Some people have grown up with family traditions of opening one or all presents on Christmas Eve, and this can certainly be meaningful. One family I spoke with chooses to open their Christmas gifts on Christmas Eve because their oldest daughter was born on Christmas Day, and they want her birthday to be a separate celebration from Christmas. She, therefore, is the only one who gets to open presents on her birthday. The challenge for us is to reflect on our practices, as this family has done, and filter them in light of the rhythm of the church calendar.
As Anna, the mother of two college-age sons, said, "There's a lot of tension in observing the church year. You find you're really bucking the culture. And this is more true during Advent and Christmas than any other time of year." She recounts a particularly "disastrous" Christmas morning fifteen years ago, which changed the way she and her family celebrated Christmas:
"There were piles and piles of paper and boxes. Everybody was glassy-eyed by 9 a.m. I found myself sitting there in the middle of the chaos, almost in tears, thinking, 'This is awful!' "
From then on, she and her family spread their gift giving over the twelve days of Christmas. "People thought we were nuts, but I found it really diffused the wretched excess of Christmas Day. The guys opened one present each day, and then they could read that book or play with that toy, rather than throwing it aside right away in order to open something else."
There were other, unexpected benefits as well, both environmentally and financially: they recycled wrapping paper ("It became a bit of a joke," Anna says, "to see how many times we could use the same piece of wrapping paper"), and they shopped after-Christmas sales for their gifts for the latter days of Christmas.
Hayley, the mother of two school-age boys, also spreads the giving of gifts over the twelve days of Christmas, but she wants the focus of those days to be on Christ rather than on the gifts. To this end, she has purchased twelve ornaments, one for each day of Christmas. Each ornament represents a name of Jesus and has a Scripture passage that corresponds to it. Every evening during Christmas, one of her sons chooses an ornament, hangs it on the Advent wreath that sits in the center of the dining table and reads the Scripture.
In addition, Hayley brings out the Magi for her crèche on Christmas Day, starting them in a back room or the corner of the kitchen. Over the course of the twelve days, the boys move the Magi and their camels ever closer to the manger and the stable, thus preparing them for the culmination of Christmas in the celebration of Epiphany, but also reminding them that Christmas is about seeking—and finding—Jesus.
Recently on Parenting Update
Have something to say about this article? Leave your comment via Facebook below!
advertise with us
Example: "Gen 1:1" "John 3" "Moses" "trust"
Advanced Search
Listen to Your Favorite Pastors