Break Free from a Cycle of Mother-Daughter Conflict
Nicole Whitacre, Contributing Writer
Thursday, January 19, 2006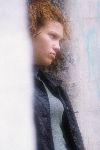 Take your most recent conflict, for example. What did you crave that you weren't getting? Did you want to be left alone, be understood, have your own way, or be in control? Was it that you weren't getting the appreciation, recognition, or affirmation you thought you deserved? Or maybe you didn't want to clean your room, take care of your siblings, or do whatever it was your mom told you to do. Perhaps you longed to get even, inflict hurt, be right, or win the argument.
At first glance, many of these desires don't seem like a big deal. But when we are willing to fight in order to get them, it's a sure sign they are a bigger deal than we think. They have developed into sinful cravings. As Dr. Powlison (paraphrasing John Calvin) writes: "The evil in our desires often lies not in what we want but that we want it too much."4
Our own evil desires — and not the other person's — must be our first and chief concern. God reminds us in James 4 that the root cause of conflict is the "passions that are at war within you" (emphasis added). Not the other person, but you. So if we point our finger before repenting of our own sinful cravings, we've strayed from the path that leads out of Conflict Jungle.
Moms, may I encourage you to set a godly example by being the first to ask forgiveness for your sinful cravings? Take it from a daughter — the swiftest way to your daughter's heart begins with humility. Paul Tripp says it plainly: "Here is a good rule: Deal with yourself before you deal with your teenager (Matt. 7:3-5)."5 But, girls, let's not sit back and wait on Mom. Let's race to see who will be the first to repent of sinful desires. Why? Because it's a race to win for the glory of God. And now that we understand how simple conflict really is, nothing should hold us back.
Conflict is also easier to resolve than we think. Seeking forgiveness from one another, and talking through the root of our conflicts are certainly keys to resolution. But there is really one vital thing we must do to stop the brutal cycle of mother-daughter disagreements. James 4:10 records the solution to conflict: "Humble yourselves before the Lord, and he will exalt you."
That's it. No exception clause. No writing 100 times on the blackboard: "I will not fight again." No penance. It's that easy. We simply need to humble ourselves before God and confess our sins to Him and to our mother or daughter.
But as my dad says, "It can only be this easy because our Savior has done the unimaginably difficult." Jesus died on the cross, crushed by the weight of our sinful conflicts. He bore the wrath of God that we deserved for our fighting and quarrelling. Because of Jesus' work on the cross, we can humble ourselves, repent from our evil desires, and be reconciled to God and to each other. Scripture invites all who are in conflict: "Let the wicked forsake his way, and the unrighteous man his thoughts; let him return to the LORD, that he may have compassion on him, and to our God, for he will abundantly pardon" (Isa. 55:7). Resolving conflict is easy because Jesus Christ has already done the incredibly hard work on the cross.
So the next time you find yourself in the midst of a mother-daughter argument, remember that James 4 points the way out of Conflict Jungle. Your conflict is worse than you think, simpler than you think, and easier to resolve than you think. Mothers and daughters who quickly and consistently work to resolve their conflicts will be best equipped to pass on the language of biblical womanhood.

1. John R.W. Stott, The Message of Ephesians (Downers Grove, Ill.: InterVarsity Press, 1979), 244.
Have something to say about this article? Leave your comment via Facebook below!
advertise with us
Example: "Gen 1:1" "John 3" "Moses" "trust"
Advanced Search
Listen to Your Favorite Pastors