Building a Strong Mother-Daughter Friendship
Carolyn Mahaney, Contributing Writer
Monday, November 14, 2005

Moms, please be wise with your expectations. I can tell you now that developing a friendship with your daughter will take some time. When my daughters became teenagers, the changes in them caught me (and other moms I know) by surprise. I quickly realized that the serene days of childhood were over. This was a whole new ballgame. I began to see that I needed to devote significantly more time to my daughters. So I pared down my schedule to create opportunities to talk and be available when my girls wanted to talk.
Even secular moms are realizing that teenagers need more of their time. I recently read a newspaper article that profiled career women who were coming home, not to care for their toddlers but for their teenagers. Susan Dykstra, an "investment analyst, vice president," and "high-energy career woman" returned to work as a young mom soon after giving birth to her babies. But then her babies became teenage boys. "At the very stage when parents often expect to be providing less attention, Dykstra and her husband thought their family needed more." So she "packed up the files, stepped off the corporate track [and] . . . became a stay-at-home mom."3
A researcher from the Harvard School of Public Health is quoted in the article: "We've tended to think that it's okay for parents to step back a little and let other adults play more of a role. The research doesn't support that."4 The article goes on to conclude: "Savvy parents realize teenagers require as much attention as toddlers"5 (emphasis added).
As Christian mothers, of course our aspirations are higher than simply being "savvy moms." But I do believe these parents have come to a realization of this truth affirmed in Scripture: As our daughters mature, they require more and not less attention, training, instruction, correction, and encouragement.
Now for single moms, I know that intentional mothering requires exceptional sacrifice on your part. But God will give you ample strength as you look to Him (Ps. 28:7; 2 Cor. 12:9). And although you may not be able to stay home with your daughters, He will graciously multiply your efforts to teach them the language of biblical womanhood.
During my daughters' teenage years, I often felt as tired as when my children were small and I existed on coffee and cat naps. It was a sacrifice of sleep, leisure time, and much energy, but it was worth it.
Suffice it to say, I wouldn't trade the relationship I have with my daughters today for all the nights of sleep in the world. After my husband, they are my three closest friends. And as a testimony to God's grace, Nicole and Kristin now thank me for pressing in even though they had tried to push me away. Today although they are married, we still continue the Afternoon Out tradition once a month. In fact, Nicole and Kristin are unhappy with me when we don't have Afternoon Out.

1. Paul David Tripp, Age of Opportunity: A Biblical Guide to Parenting Teens (Phillipsburg, N.J.: P&R Publishing, 2001), 80.
2. John Charles Ryle, The Duties of Parents (Conrad, Mont.: Triangle Press, 1888, repr. 1996), 35.
3.Susan Levine, "Staying Home for the Teen Years," The Washington Post (January 4, 2003): Sec. B.
4. Ibid.
5. Ibid.
This column is part of an ongoing series on Mother-Daughter Conversations on Biblical Womanhood. Read last month's installment Mom: The Primary Influence in a Girl's Life.
Originally published on Nov. 16, 2005


---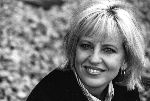 Carolyn Mahaney is a wife, mother, homemaker, and the author of Feminine Appeal: Seven Virtues of a Godly Wife and Mother, and Girl Talk: Mother-Daughter Conversations on Biblical Womanhood. During her more than 30 years as a pastor's wife, Carolyn has spoken to women in many churches and conferences, including those of Sovereign Grace Ministries, which her husband, C.J., leads. C.J. and Carolyn have three married daughters and one twelve-year-old son, Chad.



Nicole Mahaney Whitacre is the oldest daughter of C.J. and Carolyn Mahaney, as well as a wife, mother, and homemaker. She assisted her mother with Feminine Appeal, and is the co-author of Girl Talk. Nicole and her husband, Steve, have one son, Jack.

Carolyn and her three daughters keep a weblog for women in all seasons of life, also entitled "Girl Talk."

This column was adapted for Crosswalk from Girl Talk: Mother-Daughter Conversations on Biblical Womanhood (Crossway 2005) by Carolyn Mahaney and Nicole Mahaney Whitacre © 2005 (Used by permission of Crossway Books, a division of Good News Publishers, Wheaton, IL 60187, http://www.gnpcb.org.)

 
Have something to say about this article? Leave your comment via Facebook below!
advertise with us
Example: "Gen 1:1" "John 3" "Moses" "trust"
Advanced Search
Listen to Your Favorite Pastors