Deliberate Childlessness: Moral Rebellion With a New Face
Albert Mohler, President, Southern Baptist Theological Seminary
Monday, June 28, 2004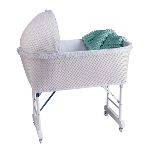 Another woman in the Atlanta group explained, "you focus those motherly feelings elsewhere.  For us, our dogs get all that love."  That worldview is sick, but more and more common.
Christians must recognize that this rebellion against parenthood represents nothing less than an absolute revolt against God's design.  The Scripture points to barrenness as a great curse and children as a divine gift.  The Psalmist declared:  "Behold, children are a gift of the Lord, the fruit of the womb is a reward.  Like arrows in the hand of a warrior, so are the children of one's youth.  How blessed is the man whose quiver is full of them; they will not be ashamed when they speak with their enemies in the gate."  [Psalm 127: 3-5]
Morally speaking, the epidemic in this regard has nothing to do with those married couples who desire children but are for any reason unable to have them, but in those who are fully capable of having children but reject this intrusion in their lifestyle.
The motto of this new movement of chosen childlessness could be encapsulated by the bumper sticker put out by the Zero Population Growth group in the 1970s:  "MAKE LOVE, NOT BABIES."  This is the precise worldview the Scripture rejects.  Marriage, sex, and children are part of one package.  To deny any part of this wholeness is to reject God's intention in creation--and His mandate revealed in the Bible.
The sexual revolution has had many manifestations, but we can now see that modern Americans are determined not only to liberate sex for marriage [and even from gender], but also from procreation. 
The Scripture does not even envision married couples who choose not to have children.  The shocking reality is that some Christians have bought into this lifestyle and claim childlessness as a legitimate option.  The rise of modern contraceptives has made this technologically possible.  But the fact remains that though childlessness may be made possible by the contraceptive revolution, it remains a form of rebellion against God's design and order.
Couples are not given the option of chosen childlessness in the biblical revelation.  To the contrary, we are commanded to receive children with joy as God's gifts, and to raise them in the nurture and admonition of the Lord.  We are to find many of our deepest joys and satisfactions in the raising of children within the context of the family.  Those who reject children want to have the joys of sex and marital companionship without the responsibilities of parenthood.  They rely on others to produce and sustain the generations to come.
This epidemic of chosen childlessness will not be corrected by secular rethinking.  In an effort to separate the pleasure of sex from the power of procreation, modern Americans think that sex totally free from constraint or conception is their right.  Children, of course, do represent a serious constraint on the life of parents.  Parenthood is not a hobby, but represents one of the most crucial opportunities for the making of saints found in this life.
The culture is clearly buying into this concept.  Legal fights over apartment complexes and other accommodations come down to the claim that adults ought to be able to live in a child-free environment.  Others claim that too much tax money and public attention is given to children, and that this is an unfair imposition upon those who choose not to "breed."  Of course, the very use of this terminology betrays the rebellion in this argument.  Animals breed.  Human beings procreate and raise children to the glory of God.
Have something to say about this article? Leave your comment via Facebook below!
advertise with us
Example: "Gen 1:1" "John 3" "Moses" "trust"
Advanced Search
Listen to Your Favorite Pastors