Do You Love Your Kids Too Much?
Whitney Hopler, Live It Editor
Monday, October 30, 2006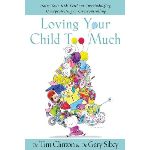 Strengthen your bond during stressful times. Whenever your family experiences stressful events such as a death, divorce, job loss, illness, relocation, or financial problems, keep close to your kids. Maintain stable mealtimes, bedtimes, and other everyday routines; clearly explain to your children what's going on so they're informed; focus on all that will remain unchanged in your lives for now; reassure them that your circumstances aren't their fault; schedule fun activities together regularly; and give each of your kids some undivided attention every day.
Coach your kids through their emotions. Teach your kids how to wisely deal with all of their emotions – from anger and fear, to excitement and surprise. Get to know your own emotions so you can better understand the feelings your children experience. Try to see the world through your kids' eyes. Display the emotions you want your children to exhibit. Share your feelings and experiences with them. Help them identify complex feelings. Help them discover where their feelings come from. Validate their feelings by acknowledging them and exploring them with patience and understanding. Work with them on dealing with situations that are making them upset. Encourage them to talk about their emotions; let them know you're paying attention. Empathize before giving advice. Focus more on helping your kids become aware of their real emotions than on telling them what they ought to feel. Show them how to cope with negative feelings and focus on positive feelings, as God uses their pain to help them grow and mature.
Discipline them wisely. Remember to adapt your discipline methods to fit each of your kids' personalities. Use praise to encourage positive behavior and ignoring to decrease negative behavior. Create an environment for moral growth. Establish clear rules and limits. Teach your children the reasons behind your rules. Discern between intentional defiance and childish irresponsibility, and don't punish your kids for normal developmental accidents. Avoid making impossible demands. Teach virtues that strengthen and guide your kids' behavior. Let love guide all you do.
---
Adapted from
Loving Your Child Too Much: How to Keep a Close Relationship with Your Child without Overindulging, Overprotecting, or Overcontrolling,
copyright 2006 by Dr. Tim Clinton and Dr. Gary Sibey. Published by Integrity Publishers, a division of Integrity Media, Inc., Franklin, Tn., 
www.integritypublishers.com
.
Tim Clinton (Ed.D., Professional Counseling, LPC, LMFT) is President of the American Association of Christian Counselors. He is the author of numerous books and the publisher of the award-winning Christian Counseling Today magazine. Tim is the Professor of Counseling and Pastoral Care and Executive Director of the Liberty University Center for Counseling and Family Studies. He lives with his wife and children in Virginia.
Dr. Gary Sibcy (Ph.D., Clinical Psychology, LCP, LPC, LMFT) is a licensed clinical psychologist, professional counselor, marriage and family therapist with Piedmont Psychiatric Center in Lynchburg, VA. He serves as an Associate Professor of Counseling at Liberty University and is a consultant for group homes with troubled children. Gary and his wife enjoy a vibrant home with their two children in Virginia.
Have something to say about this article? Leave your comment via Facebook below!
advertise with us
Example: "Gen 1:1" "John 3" "Moses" "trust"
Advanced Search
Listen to Your Favorite Pastors