Higher Education: Excellence without a Soul
S. Michael Craven, Founding Director of the Center for Christ & Culture
Tuesday, September 12, 2006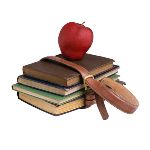 Another female undergrad points out, "I've never been asked out on a date in my entire life -- not once," says one stunning brunette. Nor has a guy ever bought her a drink, according to the author. "I think that if anybody ever did that, I would ask him if he were on drugs." Rather, the article's author adds, "there's the casual one-night stand, usually bolstered by heavy drinking and followed the next morning by -- well, nothing, usually."
The culture presented, in which students, obsessed with style, acceptance and pleasure, comes eerily close to the Athenians described by Socrates. Students are still driven to exceed academically but only for the purpose of achieving their material ends. However, in the absence of real wisdom and higher virtues what we are left with are increasing generations of morally inferior and intellectually vacuous men and women incapable of true greatness.
In Hibbs' article he cites numerous examples where this culture is not exclusive to Duke University but in fact typical of most universities - a fact often unknown to naive parents and seemingly ignored by school administrators.
I am not suggesting that these students experience some radical transformation of values upon stepping onto the college campus. These values are generally already present or the moral convictions which enable them to withstand the moral decadence confronting them are simply not there. College only provides the opportunity where such students can express their personal virtue or lack thereof, in the absence of parental supervision.
Parents must adequately prepare their children to enter such a hostile moral environment and promote the true object of education: the cultivation of wisdom and virtue that honors God, to learn what it means to be human and to open our hearts and minds to the best that has been written and imagined. This was the purpose of a classical liberal education and it still offers a foundation from which we may recover a right knowledge of the true, the good, and the beautiful.
Copyright S. Michael Craven 2006
Comment on this article here
You can listen to this message online here
Subscribe to the free Weekly podcast here
---
S. Michael Craven is the 
Founding Director of the Center for Christ & Culture
, a ministry of the 
National Coalition for the Protection of Children & Families
. The Center for Christ & Culture is dedicated to renewal within the Church and works to equip Christians with an intelligent and thoroughly Christian approach to matters of culture in order to recapture and demonstrate the relevance of Christianity to all of life. For more information on the Center for Christ & Culture, additional resources and other works by S. Michael Craven visit: 
www.battlefortruth.org
Michael lives in the Dallas area with his wife Carol and their three children.
Have something to say about this article? Leave your comment via Facebook below!
advertise with us
Example: "Gen 1:1" "John 3" "Moses" "trust"
Advanced Search
Listen to Your Favorite Pastors