Honor & Obey: The Dividing Line for Adult Children
Sarah Buber, GirlsGoneWise.com
Friday, May 27, 2011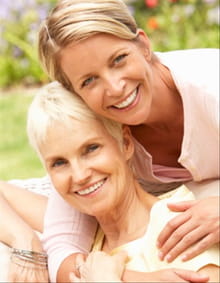 "But what if my parents are lost?" This can be difficult when parents are less than godly or unsaved altogether, because it requires leaning more heavily on the Holy Spirit's empowerment to fulfill that task. But in that situation, keep in mind you are not responsible for their actions, you are only responsible for your reactions. Don't get angry and lash out, in doing so you dishonor the status that God has given them in your life. Instead, speak with kindness to your aging parents. Show them grace – even when what they say offends. Humbly ask the Lord for His help. In doing so, you honor the work they did as parents in raising you.
So, why do you think God puts so much stress on honoring and obeying our parents? Is it just so all the chores get done in a home and peace can be cultivated? Or is there a bigger picture, an over-arching factor in play?
Obeying and honoring our parents develops a habit of obedience and a respect for authority in our lives; characteristics that are greatly lacking in our society as a whole.
It is vastly important to learn obedience as a child. I remember growing up, my father would tell me that if I could learn to obey him, I would learn to obey God. This made obedience more serious than chores or homework; it made it about my life and the choices I would make while I lived it. Put it this way: if, as young children we find it easy to say "no" to our parents, as adults, it will be no struggle to say "no" to God. And in doing so, we are missing out on the best He has to offer us; we, also, are welcoming his wrath and judgment into our lives.
God relates to us in terms of the family unit.
It is not by accident that God calls Himself Father and Christ his Son. It was the plan and purpose of God from creation (Gen 2:24) to establish the family unit. It is through the lens of family that God chooses to reveal his character to us. As a Father, He protects, He guides, He chastens, He provides, He nurtures, He admonishes, and He loves unconditionally. We are forever His daughters, joint-heirs with His Son. Understanding our role as children in our earthly family enables us to better understand our role in our heavenly family.
Honor & Obey. As adult children, there is a dividing line on what God expects us to do. As grown women no longer under our parent's authority, we don't necessarily have to do everything they tell us. We do, however, always, always have to honor them.
"Honor your father and your mother, so that you may live long in the land the LORD your God is giving you." – Exodus 20:12

(c) Sarah Buber. This article originally appeared on www.GirlsGoneWise.com.
About Sarah Bubar: Sarah is a native New Yorker and proud of it! She and her three best friends started Unlocking Femininity, an online magazine for women, and she's passionate about the truth of God's Word. Between her undergraduate and graduate studies, Sarah was involved in the discipleship ministry at Word of Life Bible Institute in Upstate New York for several years. She plans to graduate from Southwestern Baptist Theological Seminary in December 2011 with her Master's of Divinity in Women's Studies.
Have something to say about this article? Leave your comment via Facebook below!
advertise with us
Example: "Gen 1:1" "John 3" "Moses" "trust"
Advanced Search
Listen to Your Favorite Pastors