Is there Hope for a Single Mom?
Lori Little, Hope & Help for the Single Mom
Tuesday, March 07, 2006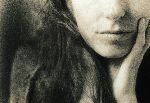 Are you a single mother filled with hope? Do you feel fulfilled? Are you confident and feel that your life has meaning and purpose?
If you were like me when I first became a single mom, you are probably thinking, Who is she kidding? I could never imagine feeling like that!
My Story
For the first two and a half years of my life as a single mom, I was completely overwhelmed and exhausted from trying to meet all the new responsibilities I had "inherited" after the divorce. When I looked toward my future, I could see nothing but darkness. Alone for the first time in ten years, I could see nothing good in my situation, and I couldn't see that life would get better in any way any time soon.
Overnight I had gone from being a wife and stay-at-home mom to a single mother, full- time employee, and head-of-the-household. I was suddenly responsible for earning an income, parenting, paying the bills, cooking, cleaning, shopping, doing the yard work and keeping the house and car in good shape. I had always seen myself as a happy person, but the divorce changed that too. I was angry and bitter at my ex-husband for breaking up our family. I hated him for abandoning my son and me and for moving in with another woman. It broke my heart that our son had to live without a father in his daily life and that he had to "accept" a new woman in his dad's life. I had very little emotional or spiritual support. When I was with another couple, I felt like the odd person out and I had a difficult time fitting in at church as a single mother. I became isolated from just about everyone because I had no time to spend with friends, yet I constantly felt guilty about not spending enough time with my child.
One night in October of 1998, I hit rock bottom. I was laying face down on the floor, crying out to God for help, and telling him that I could not do this by myself anymore. At that very moment when I called his name, the God of the universe paused just for me and said, "Here I am. I have been here all along with you; I was just waiting to hear from you". I couldn't explain it, yet I felt God's presence with me, and His arms of love enveloping me. Something inside of me whispered, "Don't give up. Don't quit. Be strong. You have a son that needs you and I have great plans for your life." I spent the rest of that night nestled in the arms of God, weeping. For the first time in a long time, I felt a great peace because I felt that God had assured me that everything was going to be okay.
That night God's promise in Isaiah 58:9 became reality for me: "Then you will call and the Lord will answer, you will cry for help and he will say, 'Here I am.'" When I called out to him for help, God assured me that just as we mothers cradle our children in our arms, stroke their hair and rock them, telling them that we are here when they are hurt, so he does for us. As I told him about all of the pain I was in, God showed me that just as a mother feels more pain for her children than they do when they are hurt and just as she wishes that she could bear their pain for them, so he feels for us. Then he told me that he had known all along that I was going to go through a divorce and its painful aftermath. He assured me that even as the nails were being driven into his hands and feet and as He breathed his last breath on the cross, he had known that I would call out to him that October night. Then he told me that he had died that day just for me, so that he could bear this pain for me. He wanted to offer me hope for something better than life on earth offered.
God's Word flooded my spirit at that moment:
For I know the plans I have for you. Plans to prosper you and not to harm you, plans to give you hope and a future. Then you will call upon me and come to me and pray to me, I and I will listen to you. You will seek me and find me when you seek me with all of your heart. I will be found by you and bring you back from captivity. (Jeremiah 29:11)
Have something to say about this article? Leave your comment via Facebook below!
advertise with us
Example: "Gen 1:1" "John 3" "Moses" "trust"
Advanced Search
Listen to Your Favorite Pastors