It's Time to Change How You Interact with Your Adult Child
Allison Bottke, Author, Setting Boundaries with Your Adult Children
Wednesday, June 22, 2011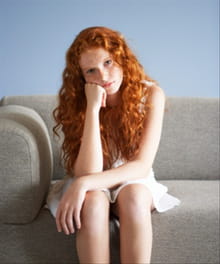 3. Accept the truth that the time has come for drastic measures.
The next step is to pray—before and throughout the process. Then talk with your mate or counselor, and write your decisions so all involved can be clear on what they are. Don't make developing this action plan so elaborate that you never get it accomplished. Set a timeframe to get the plan developed, and do it. A detailed Action Plan Template is available in my book.
When you are ready to present your plan of action to your child, remember that you are setting him on a difficult course—and he won't be happy about it. But you must be strong. You should know by now from your own personal experience that difficulty in life is not always a bad thing. What your child perceives as difficult, you as the parent should see as the opening of a series of opportunities for your child to have some meaning in his life. Healing often comes through pain first. Physical therapy is painful, but it's always conducted for our own good. So, too, are God's plans always meant for our good—even when we can't understand them.
I've found that when it comes to consequences, we need to overcome four needs on our journey to establishing healthy boundaries with our adult children.
1. The need to overcome the often paralyzing fear of consequences
2. The need to accept that there will be consequences and be willing to live with them
3. The need to prepare for possible consequences—positive and negative
4. The need to focus on the consequences pertaining to our life, not just to the life of the adult child
Something to think about …
We may be hindering our adult children from living out their God-given destiny when we shelter them from the consequences of their actions. And yet, even knowing that, the mere thought of the negative consequences our adult children might experience sends many of us into a state of abject terror. Could it be that for some of our adult children this new journey toward independence might be phenomenally freeing? Perhaps the consequences won't be as bad as we think.
Deciding to parent differently, regardless of consequences, is a key ingredient in making the changes needed to stop our enabling behavior. It's never too late to parent differently—and it's never too late for our adult children to grow up and take responsibility for their lives.
Originally posted October 13, 2009.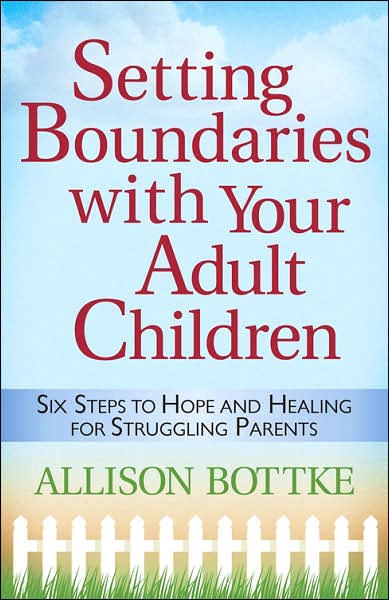 If you're a hurting parent who dearly loves your adult child but longs to see him at last take responsibility for his life, please take a moment to watch the video "Mean What You Say and Say What You Mean" (Episode 12) and "Hey Dude, Where's My Car?" (Episode 10) on the audio/video page of our web site. It could save your sanity—and maybe even your adult child's life.
Adapted from Setting Boundaries with Your Adult Children, Six Steps to Hope and Healing by Allison Bottke © 2008. Harvest House Publishers. All rights reserved. Visit www.SettingBoundaries.com.
Have something to say about this article? Leave your comment via Facebook below!
advertise with us
Example: "Gen 1:1" "John 3" "Moses" "trust"
Advanced Search
Listen to Your Favorite Pastors