Moms Protest in Movie Gallery Hometown
Randy Sharp

Agape Press

2004

13 Jan

COMMENTS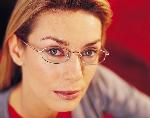 January 12, 2004

Dothan, Alabama, draws nearly 100,000 people each November during the National Peanut Festival. The week-long celebration includes a fair and Saturday morning parade down Main Street -- a street which is home to the nation's largest distributor of retail porn videos, Movie Gallery.

This year, mothers angered by Movie Gallery's open display of porn literally took their message to the streets. Armed with 5,000 sealed envelopes containing boycott cards, brochures, and Movie Gallery officers' names, they hand-delivered them to parents lining the street during the annual parade on Saturday morning.

"We're here to send a message that some of our local citizens are deeply involved with the porno industry," said Jawana Stewart. "Movie Gallery decision-makers live among us and we are going to let parents know who they are."
At the same time, an airplane flew overhead bearing a banner reading,
 http://www.stopmoviegalleryporn.com.

Later that day, some in the group visited neighborhoods, handing out boycott information to those who live next to Movie Gallery's porn kingpins, and also handed out literature at the fairgrounds.
Dothan is not the only town fighting Movie Gallery's display of porn videos. Mississippi-based American Family Association is working with citizens in Arkansas, Oklahoma, Mississippi, Virginia, and Kentucky to rid their communities of smutty videos in Movie Gallery stores.
Randy Sharp is director of special projects for the American Family Association.  This article appeared in the January 2004 issue of AFA Journal, a monthly publication of AFA.